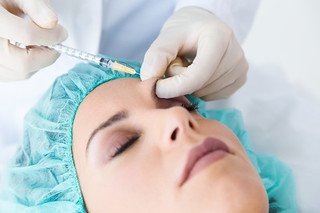 On December 16, the U.S. International Trade Commission ("ITC") affirmed in part and reversed in part Administrative Law Judge David P. Shaw's final initial determination from July against a South Korean manufacturer of an anti-wrinkle beauty treatment made from the botulinum toxin bacteria called Jeuveau. The ITC affirmed the ALJ's findings with respect to the manufacturing process trade secrets but overturned the ALJ's finding that Complainants Medytox and Allergan had any protectable interest in the bacterial strain itself. As a result, the ITC rejected the ALJ's recommendation that a 10-year ban be imposed and concluded that Respondents Daewoong and Evolus should be barred from importing Jeuveau for 21 months instead. The ITC's decision also issued a cease and desist order to prevent Evolus from selling any products previously imported unless it posts a bond equal to $441 for each 100-unit vial of Jeuveau. A full opinion on the ITC's decision will be available roughly two weeks from now.
As we have previously discussed, this case stems from a complaint filed in January 2019, in which South Korean company Medytox and its U.S. licensee, Allergan, alleged that a former Medytox employee handed over to Daewoong Pharmaceutical Co. valuable trade secrets regarding the process to manufacture a lower-cost alternative to Botox. Daewoong allegedly used that confidential information to develop a rival product called Jeuveau. Daewoong, and its U.S.-based licensee, Evolus Inc., obtained regulatory approval for Jeuveau and had begun importing the treatment.
The ALJ's final initial determination found the existence of trade secrets in the particular botulinum toxin strain used by Medytox as well as the process Medytox used to manufacture a treatment from the bacteria. The final initial determination also found that Respondents had misappropriated those trade secrets. The ALJ recommended a 10-year ban on the import and sale of Jeuveau in the United States for Daewoong's misappropriation of the bacterial strain used by Medytox and a 21-month ban for Daewoong's misappropriation of the trade secret manufacturing process. The ALJ also found the ITC had jurisdiction over the matter despite the fact that neither Medytox nor Allergan had begun to sell their lower-cost alternative to Botox in the United States, raising questions (as previously reported) about the notion of the ITC's territorial jurisdiction.
Daewoong apparently plans to appeal the ITC's decision, and Evolus has indicated it plans to post the bond to continue selling Jeuveau in the United States while Respondents' appeal is pending.