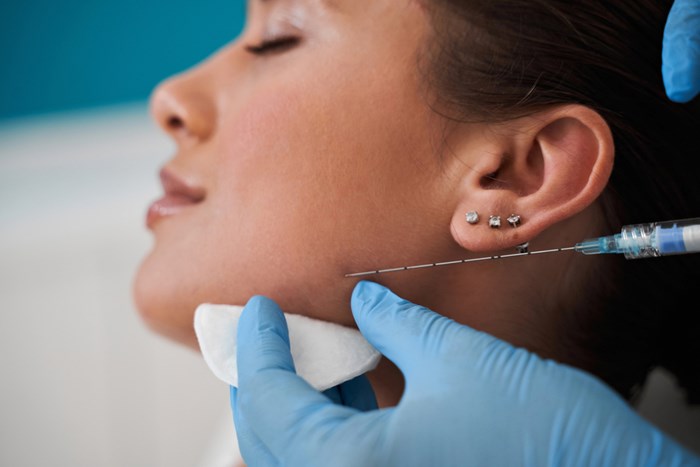 At the start of the pandemic, things didn"t look good for the field of plastic surgery. With lockdown, many hospitals and surgical centers banned all elective procedures, limiting plastic surgeries to those that were reconstructive in nature. In some cities, practices had to close to all but essential patients or quickly pivot their focus to in-office procedures.
Then there was the general sense of fear and the unknown. Patients canceled surgeries, afraid of new risks in the face of COVID-19. Some were no longer able to afford their procedures due to changes in income or were pulling back on spending just in case.
However, this didn't last long. Within a few months, restrictions on surgeries lifted, practices opened up once again and more people than ever before were interested in plastic surgery and other cosmetic procedures.
Enter the "Zoom Boom"
You might wonder who would want elective surgery in the middle of a pandemic. On the surface, the idea of COVID-19 and lockdown leading to greater interest in plastic surgery may seem odd. Scroll your social media feed and you will see many memes highlighting people wearing pajamas to work and forgetting to so much as brush their hair before flipping open their laptop and "heading to work" from their couch. It makes you wonder how this casual attitude and an increased interest in cosmetic enhancements can exist simultaneously – yet, clearly, they can.
Once you dig a little deeper, it starts to make sense. Anyone who had previously been interested in surgery but worried about the recovery period suddenly had a golden opportunity; while they would still need time off from work, they would require fewer sick days since they could work from bed as they recovered. Plus, that comfy work-from-home wardrobe translates nicely to a post-surgery recovery one.
For those who suddenly didn't need to commute, buy lunches out and focus on their work wardrobe, the pandemic also meant more money in the bank to spend as they wished.
However, the biggest factor was likely the "Zoom Boom." With the switch to online work and meetings, many people went from only looking at themselves while washing their hands during bathroom breaks to suddenly staring at their image on a screen for hours each day. As a result, they had ample time to analyze their lines, wrinkles, double chins and more.
As one would expect, people quickly turned to seeking out solutions. And thus, thousands upon thousands began seeking plastic surgery during the pandemic.
Which procedures saw a boost?
The year 2020 changed everything, including plastic surgery trends.
For years, breast augmentation had reigned supreme, with liposuction, rhinoplasty, eyelid surgery and facelifts rounding out the top five. These procedures remained popular in 2020; after all, there is a reason why people are so interested in them, and the pandemic made getting and recovering from these procedures easier for many.
However, interest in facial procedures grew significantly, thanks to Zoom and other video chatting platforms. Patients began requesting everything from chin liposuction to facelifts with greater frequency than ever before. There was also an increased interest in med spa procedures, such as botox and fillers, prompting many practices to increase their focus on their nonsurgical offerings, or even innovate their delivery methods to accommodate drive-thru procedures.
Lasting change or a fleeting trend?
Many are wondering if this increased interest in plastic surgery in general and facial procedures, in particular, is going to last once the pandemic is finally brought under control. While this is difficult to predict, most likely, these plastic surgery trends will continue even after the masks are put away.
First, there is the fact that, while the phrase is overused, the "new normal" is unlikely to give way to a return of the "old normal." Companies have seen increased productivity and lowered costs by switching to a work-from-home model. People are coming to enjoy their virtual chats, and even when socializing in person again, are unlikely to eliminate Zoom from their lives.
Second, Millennials are aging. The oldest members of the generation are 38 years old in 2021. Thanks to the rise of Gen Z and platforms like TikTok, they are also acutely aware that they are no longer the young kids on the block. Unlike previous generations, they are facing 40 while living in an online world. Even if the new normal were to fully disappear, social media will not.
As such, the plastic surgery boom might lose some of its steam in a post-pandemic world, but it is unlikely to end.
The views expressed in this blog are those of the author and do not necessarily reflect the opinions of the American Society of Plastic Surgeons.