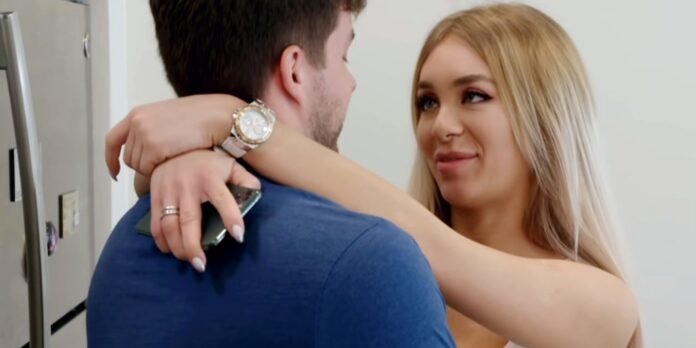 While makeup and lighting can work wonders, there are a lot of people who believe that going under the knife is the secret of Yara Zaya's glam look.
After Yara Zaya debuted on 90 Day Fiancé season 8, alongside world traveler Jovi Dufren, fans discovered pictures from her past in Ukraine. It was revealed that Yara was a reality TV star back in 2013, and she looked very different in old videos and pictures. Fans wondered if she'd gotten a nose job or fillers, but Yara defended herself on Instagram, claiming that her changed appearance was due to makeup. However, a clip from one of Yara's older TV appearances allegedly had her admitting to getting plastic surgery in 2014.
Fans of 90 Day Fiancé season 8 were shocked when they saw old photos of Yara, and some of them failed to recognize Jovi's future wife. Back then, Yara, whose relationship with Jovi is filled with red flags, was serving up other red flags in a video from Fashion To The People. In the clip, she confessed to preferring "foreign men" with lots of money, and the fact that Yara spilled onscreen led TLC viewers to believe that Yara found what she desired in Jovi. However, it was her facial features that sparked a lot of the commentary, as many fans believed that she got cosmetic surgery.
Continue scrolling to keep reading
Click the button below to start this article in quick view.
Related: 90 Day Fiancé: The Real Reason Why Yara Tries Not To Smile In Photos
When it came to the rhinoplasty assumptions, reality TV newbie Yara clapped back at the comments by saying, "it's make-up and light." However, in 2014, she may have openly spoken about getting plastic surgery on a reality dating show. The show Love Online featured Ukrainian people who were flying abroad to meet their international lovers. One episode featured "Yaroslava" going to meet Raphael, who studied at the Faculty of Law in Barcelona, but Raphael was only interested in Yara's appearance. However, a scene from the show (as shared on Reddit) shows the current nose job denier Yara allegedly speaking about a recent nose job.
A rough translation has Yara (almost unrecognizable with dark brown hair) allegedly remarking, "I was taking care of myself and my appearance." Jovi's future partner then points to her nose and says words such as, "smaller," and "upturned." She proceeds to add, "the wings of the nose and here they did, do you see?" Yara reveals that she has not yet recovered from the procedure, saying that once she does, the results will be "even better."
The user who uploaded the clip alleged that Yara also admitted on the same show to getting lip injections every three months, and opting for hair and eyelash extensions. Although Yara bluntly claims she's only had fillers since "four years ago," fans were impressed that she came clean in the video (assuming the translation is accurate). One fan said she was, "taking away some of the stigma" about women and plastic surgery. However, another fan was harsher, saying, "Good for her though, she was dying to be famous and she achieved it by hook or crook. She literally is unrecognizable."
Knowing how blunt Yara is when it comes to dealing with naysayers, she may respond to the Reddit post. Yara, who's believed (SPOILER ALERT) to be a young 90 Day Fiancé mom, may give a detailed explanation soon. Another possibility is that she'll ignore the old clip and translation. She may do that in the hopes that most franchise fans won't notice it.
Next: 90 Day Fiancé: More Evidence Shows Jovi & Yara Are Still Together
90 Day Fiancé airs Sundays at 8 pm ET on TLC.
90 Day Fiancé: Rebecca's Zied Flaunts New Look & Gives Away Spoiler
About The Author