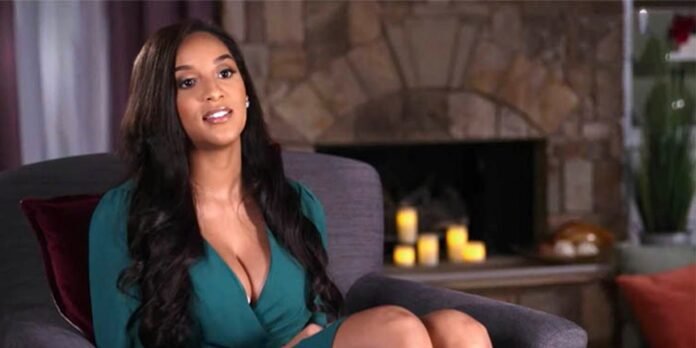 Chantel Jimeno, née Everett, denies having plastic surgery, yet her followers remain stubbornly fixated on The Family Chantel star's figure.
Chantel Jimeno, née Everett, has established a career for herself in reality television. The working nurse stars in The Family Chantel on TLC, but her social media comments remain focused on her figure.
The reality star first appeared alongside now-husband Pedro Jimeno on season four of 90 Day Fiancé. Chantel and Pedro overcame her family's suspicions of her Dominican Republic husband after starting their new series, The Family Chantel. Since season two of the hit spin-off show wrapped in December, it appears Pedro has become part of the Everett family. However, Chantel is now the one facing mass accusations. Chantel turned 30 on February 2, which she marked with plenty of celebrations. The reality star, who usually posts sparingly to her Instagram account, thoroughly documented her celebratory Cancun birthday trip with her close female friends. The nurse shared many images of herself enjoying her Mexican resort getaway, with fans both praising the Atlanta beauty and criticizing her non-essential traveling during a pandemic. Another area that drew considerable focus was the 30-year-old's figure, especially when it came to her bikini photos and videos.
Continue scrolling to keep reading
Click the button below to start this article in quick view.
Related: The Family Chantel: Angenette Shocks Fans By Celebrating With Chantel
Since amassing over 716K followers on Instagram, Chantel has faced many accusations of plastic surgery. She has repeatedly denied having a breast augmentation and has maintained she has always been naturally large-chested. The reality star received many rude and lewd comments on some of her swimwear photos and videos, which she captioned #allnautural. "All natural? Lololololo!" one commenter wrote, with others chiming in that her body was the product of plastic surgery, despite no indication that her breasts are fake. "All natural? More like All plastic," another commenter wrote. Many other commenters sexualized Chantel's figure and praised her breasts from comments that ranged from complementary to creepy. Another rude comment on Chantel's page includes, "Her boobs are too big for her petite little body."  You can view a comparison photo from Chantel on season four of 90 Day Fiancé and the star last week in Cancun on Instagram below:
Fortunately, Chantel also has her share of defenders who believe what she says about her body. "For all those who say she's not natural I suggest you go to YouTube and watch her 90 day fiance first appearance and then come back and delete your post after y'all feel stupid," a supporter commented. "Girl I've been telling people on these posts that you haven't had shit done," another woman commented. "Some hating ass women on here." Many fans were quick to praise Chantel for her beauty and style. Chantel received dozens of inquiries about her swimwear, as she was dressed to the nines all week during both her trips to the pool and her celebratory birthday dinners. 
Why fans are so fixated on Chantel's body remains to be seen, but the attention Chantel's chest receives borders on obsessive. The reality star has stated she received Botox injections in the past, so it would be unlikely that she would lie about plastic surgery. Furthermore, many 90 Day Fiancé franchise stars have been very vocal and open about their plastic surgery journeys. While some stars choose to profit off of their good looks on platforms such as OnlyFans, Chantel has chosen nursing as her given career. Though she earns extra money through social media advertisements and endorsements, Chantel gives no indication of encouraging her body scrutiny. Therefore it appears that fans have a creepy obsession with Chantel's figure that reveals a fixation on the Atlanta beauty.
While Chantel doesn't encourage body comments, husband Pedro is proud to show off his fitness progress with his followers. Though season three of The Family Chantel has not yet been confirmed, fans anticipate seeing the famous family onscreen for more drama and romance sometime soon.
Next: The Family Chantel: Chantel Ends Plastic Surgery Rumors with New Pics
Source: Chantel/Instagram 
90 Day Fiancé: Ariela & Biniyam Are Not In Ethiopia With Aviel Anymore
About The Author