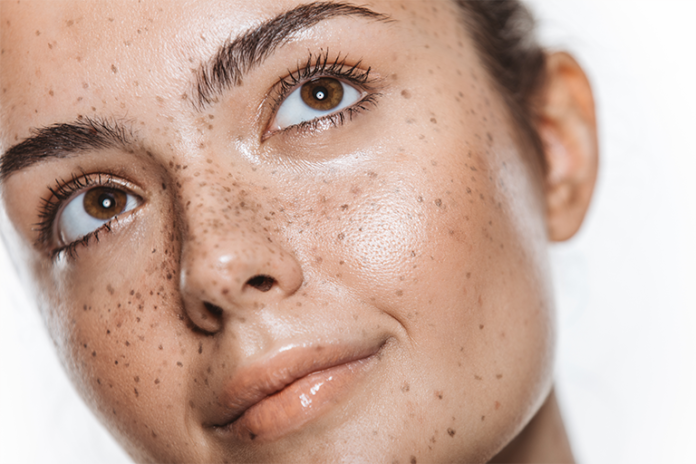 Once we get to a certain point in our skin-care journey, the question of whether to get a laser treatment inevitably comes up. When it comes to laser treatments, typically skin-care experts will recommend a stronger ablative treatment for harder to concerns and nonablative ones that promise less downtime. The difference is that ablative treatments remove the top layer of skin while nonablative lasers heat the underlying tissues without touching the surface. The end goal is the same—producing new collagen—but how you get there can vary.
A new CO2 laser treatment called CoolPeel is making the choice a little easier, say the aesthetic experts we spoke to. According to these doctors, this treatment allows them to deliver smooth, even skin without the huge undertaking of other ablative lasers.
What It Does
"What makes CoolPeel so unique and revolutionary is that it can give you results similar to classic CO2 lasers that typically have downtime approaching a month, with little to no downtime," explains Fort Lauderdale, FL dermatologist Dr. Matthew Elias. "It's essentially like doing a low downtime laser like Clear + Brilliant treatment, but with results more in line with much more advanced lasers like CO2, Fraxel or Halo."  
How It Works
Palo Alto, CA plastic surgeon David Boudreault, MD adds that the mechanism for how the laser delivers energy to the skin is the reason for its ease. "It can be used as fully ablative and fractionally ablative using an ultrashort pulse or dwell time. This means that the energy can be delivered quickly to the skin, without leading to a lot of thermal spread that leads to the traditional protracted redness after laser resurfacing," he says. 
According to New York plastic surgeon B. Aviva Preminger, MD, what is great for the patient is that unlike a lot of CO2 lasers, CoolPeel allows the practitioner to have total control of the depth of resurfacing: "So it works well on those looking for gentle correction and also those in need of a more aggressive treatment. I use it at my practice to treat brown spots and address fine lines."
"The laser has the ability to be increased to a more aggressive level if the patient has deeper wrinkles and sun damage for a more dramatic improvement," notes Duxbury, MA plastic surgeon Christine DiEdwardo, MD. "This allow flexibility so the treatment can be fine-tuned to each patients' goals."
Who It's For
For patients who want to reduce the look of wrinkles, age spots, acne scars or just need skin tightening, our experts say CoolPeel is worth investigating. "We use it at my practice for light exfoliation on all skin types," shares Newport Beach, CA plastic surgeon Sanjay Grover, MD.
"It's one of our favorite treatments and we love pairing it with microneedling with radio frequency, another low downtime procedure, to yield even more amazing results," Dr. Elias says. "It is by far and away our most popular laser treatment for easy to achieve glowing skin."
Find a Doctor
Find a NewBeauty "Top Beauty Doctor" Near you