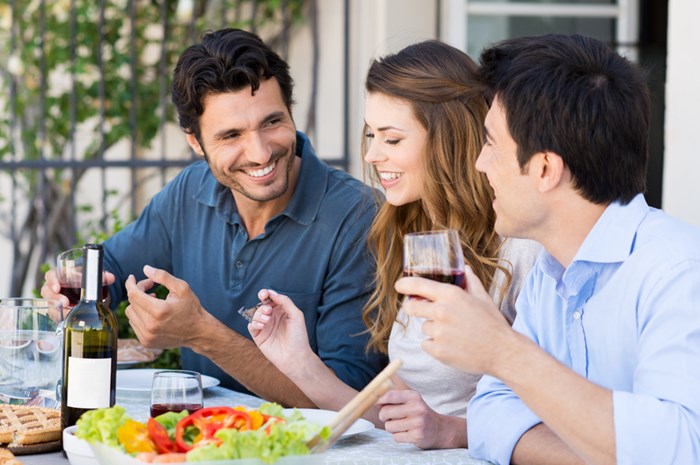 For many years, plastic surgery has been portrayed as a women's interest. Now, that is a thing of the past.
More than ever before, looking young and fit is important for men. From looking to roll back the hands of time via a facelift or trimming their waist with liposuction, there are a variety of plastic surgery and med spa procedures that can help men achieve their cosmetic goals.
The unique cosmetic concerns of men
While more men get cosmetic procedures done now than in the past, there is still often a lot of hesitance. Society paints men who are concerned about their looks in an unflattering light, often treating them as less masculine. This can cause guys to worry about others finding out about their cosmetic procedures and judging them for it. They also have to overcome their own prejudices.
Then there is the frequent concern that opting for a cosmetic treatment will result in a more feminine appearance. If they get liposuction on their waist, will they look curvier? Could calf implants end up looking more shapely than strong? While the right plastic surgeon will ensure a manly look, the concern is still there.
Ultimately, there is no reason why men cannot get cosmetic procedures to help them feel better about their appearance, while still maintaining a natural, masculine look.
The best plastic surgery and med spa treatments for men
Men and women are different, and as such, the best procedures for guys won't necessarily be the same as those for women. Procedures for men are tailored to their goals and concerns. So, which procedures are the best for men?
Rhinoplasty
More commonly known as a nose job, a rhinoplasty can be used to straighten the nose and give it a stronger, more masculine look. It can also be used to correct irregularities caused by injuries, such as those incurred while playing sports.
Hair restoration
Male pattern baldness is a big concern for men, even those who do not have a family history of it. Men are quite often attached to their hair, and given that the hairline may show signs of aging before the skin, hair loss can make men feel as though it is stealing their youth. Men of any background can benefit from hair restoration treatment.
A similar procedure that might interest men is a beard transplant. This helps men who are unable to grow sufficient facial hair enjoy a more robust look.
Eyelid surgery
After the hairline, the eyes are often the next place men show signs of aging. From wrinkles to drooping lids to bags under the eyes, this is a spot that ages you in a number of ways. Eyelid surgery can help to lift the skin and address under-eye bags, delivering a more awake and energized look.
Liposuction
As men age, they are more likely to start carrying extra weight around the middle. In many cases, these fat cells are stubborn and do not always respond well to diet or exercise. With the right approach, fat removal can trim the waist while also crafting a more masculine V-shape.
For those who want a nonsurgical alternative, EMSCULPT️® can help to reduce fat while building muscle. These treatments are done in a medical office and typically do not require downtime afterward, so you can get right back to your regular routine.
MiraDry®
Not all cosmetic procedures are about looks. MiraDry® is a cosmetic treatment that destroys the sweat glands under your arms to eliminate excessive sweating and odor caused by a condition called hyperhidrosis. But don't worry—you"ll still be able to cool yourself down through the many other sweat glands located in other areas of your body.
Laser tattoo removal
Whether you no longer identify with the ink you got in college or are now looking for a more clean-cut, professional look, laser tattoo removal can be an effective option for men who wish to change their appearance by way of getting rid of a tattoo or two.
Botox
Botox has long been known for its use by the Hollywood elite, but it works for the everyday man just as well. In addition to addressing frown lines and wrinkles, Botox can also be used to improve the appearance of a drooping brow, a common cosmetic concern for many men.
Gynecomastia surgery
Sometimes, feminine surgical results aren't the concern; it is the feminine features already present. This is the case with gynecomastia, which is when the male breast tissue is enlarged and looks more like female breasts. Gynecomastia surgery, also called male breast reduction, can reshape the chest for a more masculine look.
Ready for plastic surgery?
If you think any of these procedures are right for you, meet with a board-certified plastic surgeon to discuss your treatment options. ASPS member surgeons are trained in cosmetic plastic surgery procedures of all types.
The views expressed in this blog are those of the author and do not necessarily reflect the opinions of the American Society of Plastic Surgeons.