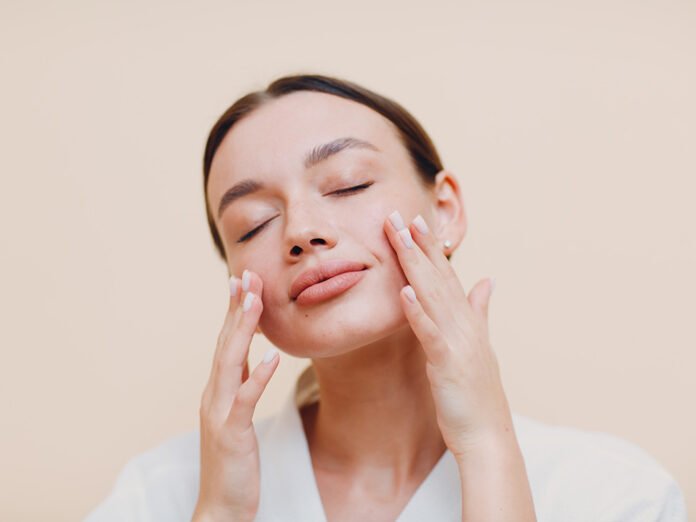 One step above a facial and a few steps below a heavy-duty laser treatment, microneedling has been all the rage for skin rejuvenation the last few years. With the advent of radio-frequency technology and add-ons like platelet-rich plasma (PRP), this glow-boosting procedure helps people of all ages and skin types to get an effective result with little downtime.
You May Also Like: 15 Things That Happen to Your Skin After In-Office Microneedling
Before you embark on your first collagen-inducting microneedling session—the treatment creates microscopic wounds to generate new collagen for smoother, firmer, more toned skin—here are some things our experts want you to know.  
Before: Avoid Harsh Skin-Care Actives
"At least one week before treatment, avoid anything active on your skin," advises Las Vegas plastic surgeon Mary C. Herte, MD. "Specifically Retinol/Retin A and alphayhydroxy and betahydroxy acids."
"The skin should be calm and exfoliated, but not peeling prior to the treatment for the best outcome," adds Scottsdale, AZ facial plastic surgeon Kelly V. Bomer, MD. "Microneedling must not be performed on inflamed acne as this could induce an infection in the skin called cellulitis. It is okay to do most skin care up to the day of the treatment without stopping as long as the remains calm, not sunburned and not peeling before the treatment."
Before and After: Pause Anti-Inflammatory Meds
This tip is useful for the week before and the week following your microneedling treatment session. "Two weeks prior, we tell patients to stop using NSAIDs to decrease the chance of bruising," adds Palo Alto, CA facial plastic surgeon David Lieberman, MD. Inflammation is an important part of the skin-healing process and NSAIDs like ibuprofen, Motrin or Advil can slow the rate at which your skin heals.
Before and After: No Sun or Tanning
This one is a no-brainer but tanning and sun exposure should be avoided at all costs to protect your investment. "It is critical that patients avoid prolonged sun exposure or use of tanning beds for at least two weeks after the treatment," stresses Palo Alto, CA facial plastic surgeon Sachin Parikh, MD.
Dr. Bomer agrees and says this might be the most important tip of all: "The skin must fully heal after the treatment before the skin is exposed directly to the sun," she advises. "The time for healing varies significantly depending on the depth of the treatment and the skin's condition prior to the treatment."
After: Skip Hot Baths
"During the first 48-hours after treatment, we tell our patients to avoid hot baths," says Dr. Parikh. "The skin should be kept moist and clean to avoid contamination and infection, but only shower with lukewarm water as to not aggravate the skin."
After: Nix the Exfoliators
The biggest tip we got for after the treatment is to let your skin heal itself and avoid causing additional irritation. "It's best to be gentle with the skin," adds Dr. Herte. "Use only a gentle cleanser and moisturizer. Treat your skin as if it has a sunburn and absolutely refrain from any type of exfoliators and scrubs."
Find a Doctor
Find a NewBeauty "Top Beauty Doctor" Near you