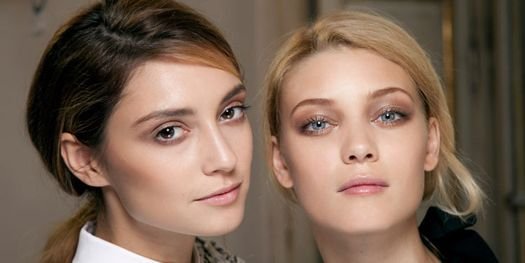 The hunt for a natural-looking tweakment is big business. As demand grows for procedures that rejuvenate your appearance without a scalpel, nor the associated downtime, aesthetic doctors have got smart. From fillers to skin-tightening services, experts can now offer various options for refreshing your face in your lunch hour, making the idea of a surgical facelift seem almost archaic.
So, which procedures are on the rise in 2020? We asked two cosmetic professionals to reveal the treatments that have their patients clamouring for an appointment.
The HydraFacial
It's the A-list-adored treatment that helps improve skin clarity and radiance, now available nationwide rather than confined to the Hollywood hills. The popularity of the HydraFacial is due in part to the fact that it resurfaces the skin without causing redness or irritation, as well as entailing zero downtime, making it ideal for those who want fast results minus the invasive procedure.
Cosmetic Doctor Sophie Shotter of London's Cosmetic Skin Clinic explains the treatment's high demand. "The HydraFacial is a seven-step medical-grade facial combining lymphatic drainage, a peel, microdermabrasion and LED light," she says. "The result is deeply cleansed skin that looks and feels like silk." Essentially, it's the holy grail of facials.
Facial fillers
The days when fillers were synonymous with an expressionless, artificial 'plastic face' are long behind us. Now, thanks to scientific advances, experts are able to recontour the face in a much more natural-looking way.
Aesthetic surgeon Dr. Jonquille Chantrey of the One Aesthetic Studio takes a bespoke approach to dermal fillers to maintain and highlight the natural facial structure. "I use the Juvéderm portfolio to micro-dose the face in three dimensions to lift and contour, injecting tiny amounts in strategic areas," she says. "I use different strengths to lift folds and jowls, soften shadows and reduce bags under the eyes. Patients can see an immediate difference in less than 30 minutes."
In comparison to going under the knife, fillers can involve less risk, less downtime and fewer side effects. Surgical facelifts, however, can take two to four weeks to recover from and results can be variable.
Volux, part of the Juvéderm family, offers even greater flexibility. The hyaluronic acid-based filler is used to add structure and definition to lower face areas such as the chin and jawline, helping you achieve a subtle outcome that can last up to 18 to 24 months (individual patient results may vary).
Ultherapy
Speaking of innovation, Ultherapy is also one of the most-wanted no-knife options requested by patients at Dr. Shotter's clinic. The treatment uses ultrasound technology to lift the facial features.
As Dr. Shotter explains, "Ultherapy is a market-leading skin-tightening treatment that doesn't just work on the surface, but also within the deeper layers that a surgeon tightens during a facelift. It's one of the ways we can address the laxity that happens in these layers non-surgically, achieving holistic results."
The treatment is best suited to patients with early signs of skin laxity, such as a lowered brow, loose skin on the neck, sagging under the chin and jawline and lines or wrinkles forming on the chest. Generally, there's minimal downtime, which may include mild puffiness for a few days and tenderness for up to a couple of weeks.
CoolSculpting
Body contouring is all the buzz in the beauty industry, with CoolSculpting leading the way as the top non-surgical treatment chosen by doctors for targeted fat reduction*. Usually there is minimal expected downtime, although there is a recovery period when you may feel a bit tender for a few days to two weeks afterwards.
"Fat freezing has seen a massive boom," says Dr. Shotter. "As the number of areas we are able to treat has increased, more patients are interested in tweaking their bodies as well as their faces, whether it's the chin, stomach or arms."
Find out more and locate your nearest clinic at juvederm.co.uk
*Based on HCP tracking market research in the US, UK, Germany, Canada, Brazil, China and Austrailia (N=526), and global market reseach of the overall body shaping and skin tightening market.

UK-JUV-2050238, date of preparation August 2020
This content is created and maintained by a third party, and imported onto this page to help users provide their email addresses. You may be able to find more information about this and similar content at piano.io