When it comes to enhancing looks and facial features some people don't mind going to some ridiculous lengths and in their eyes, nothing is enough.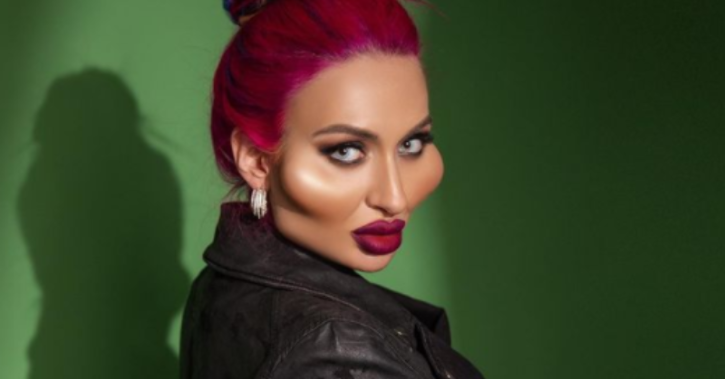 In a race for getting more and more fillers, a Ukrainian model has ended up with the badge of having the 'world's largest cheeks!'
Also Read: A First Of Firsts: Single-Use Plastics Like Straws & Cutlery Have Been Banned In South Australia
According to Mirror UK, she has now spent more than $2,000 just on cheek fillers – and doesn't plan to stop anytime soon.
Also Read: Tripura Has Just Constructed Its First Road That Is Completely Built Using Only Plastic Waste
Anastasia was quoted as saying, "You may think that they are too big but I think that they're a little bit small, I need to refresh them again soon."
Also Read: Priyanka Talks About Plastic Surgery In Her Memoir, Another FIR Filed Against Kangana Ranaut & More From Ent
Her journey to total transformation began six years ago with her first facial filler at 26, followed by a lip filler, Botox injection in her forehead and coloured hair. 
Her transformation has left her fan's divided. Some find it enticing, while others aren't impressed.  
"After I had the injections and saw the changes in my cheeks, I fell in love with them," she was quoted as saying.
She acknowledges that to some people she may look 'weird' but she no more minds it.