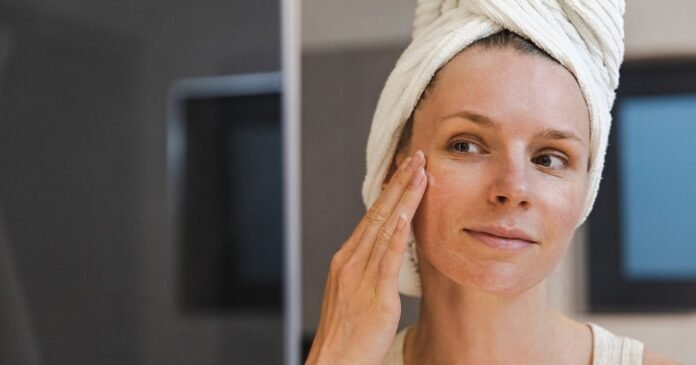 New scientific advances might make the surgical face-lift obsolete for many of us, using innovative approaches stimulating the face's natural wisdom and responses. The breadth of options may surprise those who'd like to turn back the clock to regain a smoother, tighter skin texture and the fuller look of youth.
After all, a traditional face-lift using surgery can be invasive and a time commitment, requiring total general anesthesia, significant recovery time, and a hefty outlay of cash, notes Dr. Kate Dee, founder of Glow Medispa in Kirkland and West Seattle.
Dee works with clients to review mix-and-match treatment options to create customized, tailored face-lifts for all skin types. Coupled with realistic expectations for tighter skin, plumper facial volume, and looking as we did ten years ago (not 30), you can choose from an intelligent array of nonsurgical, long-lasting options.
Genius RF: Smoother skin
This device is a skin-centric solution for aging or troubled scarred skin. Those treated with Genius RF benefit from tighter, natural-looking, youthful skin with smaller pores and reduced face and neck fine lines.
After applying a topical anesthetic, the device uses insulated micro-needling and radio-frequency energy to wake dermis cells and stimulate new collagen and elastin growth at the deepest levels. As a result, the skin thickens, tightens and improves where applied, typically on the lower face and neck. However, clinicians can use Genius RF on the body's other scars or stretch marks.
"It's a little more downtime, a bigger investment of time and effort," Dee says — typically one-to-two-hour sessions from start to finish, followed by two to three days of mild redness for most clients.
To tighten the skin, Dee recommends one treatment per decade of age, spaced one to two months apart. More treatments may be needed for more extensive skin issues. However, the results can be dramatic in addressing uneven skin texture, sagging skin, large pores, patchy pigmentation and acne scarring, and fine wrinkles.
Sculptra: Securing collagen's full effects
This FDA-approved approach differs from other injectables — instead of an artificial "filler," Sculptra stimulates the body to make its own new collagen in the cheeks, midface and jawline over one to two years. 
The injectable works by slowly rebuilding lost collagen, the body's most common protein, and is used to support cells and tissue. A specialist injects poly-L-lactic acid, a synthetic material that's gradually absorbed by the body and helps stimulate collagen production.
Generally, three treatments over a few months or so are needed, but Sculptra continues to actively stimulate collagen production for another year or two; at around year three or four, some clients return for another series. While facial fillers are less expensive, they require more sessions (and additional cost) as they only last a few months, Dee notes.
It's primarily for relatively thin people who've lost volume or have lax skin due to age, and hope to augment the cheeks and lift the lower face, Dee says. For more slender people, this injectable approach offers a natural-looking way to help gently plump the face, reduce chin wrinkles and decrease the deep lines around the nose and mouth.
EMFACE: Groundbreaking gains in volume and skin
Dee's newest device is the EMFACE, delivering a superpowered, noninvasive treatment that reduces wrinkles and lifts sagging skin to reveal plumper, toned muscles and added volume.
The EMFACE attaches using three pads (two to the cheeks and one on the forehead) to rapidly exercise and tone muscles. By doing so, the EMFACE lifts the face's underlying fibrous sheet to pull up on the facial structure, from forehead to jawline and even the submentum, or under-jaw area, where double chins gather. The result mimics the plump, full cheeks of youth.
At the same time, warming thermal energy boosts facial elastin and collagen production, recreating youth's elastic skin. The results are dramatic. Dee says Emface's manufacturers used a 3D camera to measure changes and found that the average cheek volume increased as if injected with filler.
In general, clients get four 20-minute treatments spaced a week apart. It's a simple approach for those who desire change but don't want downtime. "It's all-natural, just restoring the lift you used to have," she says.
Bespoke Seattle skin treatments
Treatment approaches can depend on the person. Some people benefit from Genius RF laser's skin resurfacing plus Sculptra's plumping. Others can use the Emface's muscle toning effects, plus Genius RF — with a little Sculptra to add more volume.
After all, we all have unique faces, formed over decades by our "constellation of facial expressions," she says. So, Dee customizes options for each client. For example, someone bothered by the infamous "11's" between the eyebrows might require a quick Botox injection to relax the forehead and smooth that angry/worried expression.  
Dee also combines the treatments with high-grade medical skin care to exfoliate dead skin cells and use serums to stimulate collagen and elastin. A high-quality moisturizer acts as a skin barrier against the elements, while evening retinol refreshes cells. "It's like putting your skin on a healthy diet, versus eating at McDonald's," Dee says.   After all, you've just gotten a low-stress, quick-recovery, high-impact face-lift. Your skin deserves the best at-home regimen possible.
At Glow Medispa, we are driven by science, and everything we do is informed by the latest information and data available. We make a personalized assessment for each patient and strive to bring out your natural beauty.