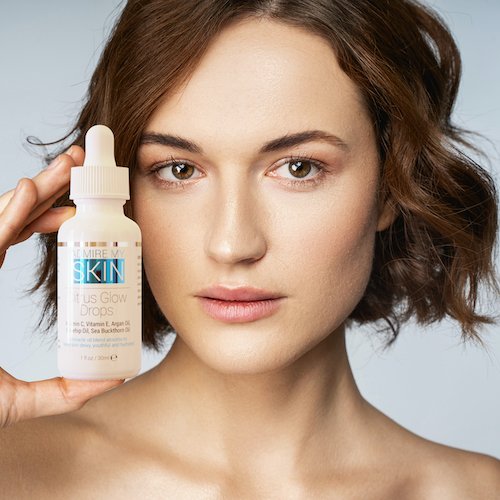 For serious skincare that won't break the bank, our go-to is always Admire My Skin. The family-owned company has a particular focus on skin that's aging or damaged or dealing with hyperpigmentation or acne. If you're not sure where to start, we recommend trying their iconic product trifecta. All three are made in the USA and contain no parabens, gluten, or fragrances. 
The first member of the trifecta is the Clinically Effective Retinoid Cream, which offers the most potency you can get without an actual prescription (but none of the harsh side effects). By exfoliating the top layer of dead skin on your face, it minimizes the look of lines and wrinkles while also giving a boost to ton, firmness, and texture. After regular usage you should also notice a decrease in breakouts and acne.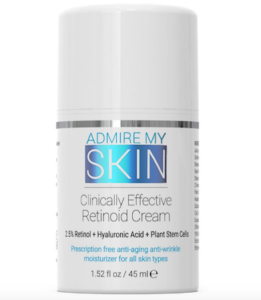 Trifecta product number two are the Citrus Glow Drops, filled with liposomal vitamin C and argan, rosehip, and sea buckthorn oils. Whether you use it on its own or blend it into your foundation or primer, it'll give your skin a radiant, glowing look. The non-comedogenic oil will decrease lines, wrinkles, and hyperpigmentation on any type of skin.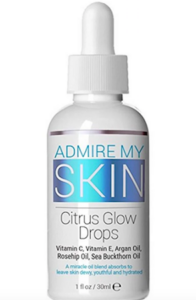 Finally, the trifecta rounds out with the Ultra-Potent Brightening Serum. After just a few weeks of regular usage, it'll significantly improve age spots, melasma, and hyperpigmentation. The key ingredient is hydroquinone, which is known for its efficacy in addressing all three of those issues. Vitamin C and kojic, azelaic, lactic, and salicylic acids also combine to counteract sun damage and give your skin an overall brighter look.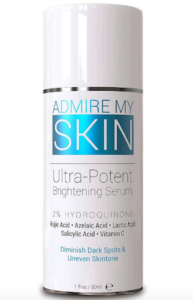 SheFinds receives commissions for purchases made through the links in this post.
The editors at SheFinds wrote this post on behalf of Admire My Skin and received compensation as part of our agreement.