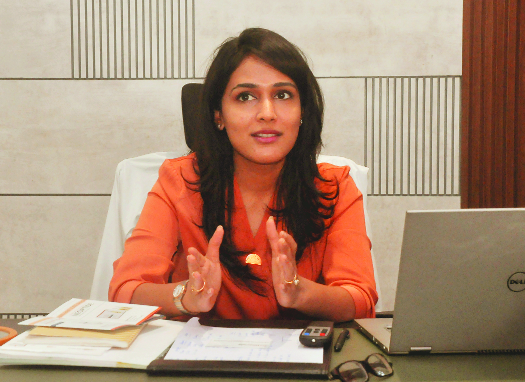 HIGHLIGHTING the importance of skincare, Dr Gitika Patni Mohta, MBBS, gold medalist MD and Founder of The Skin Clinic said, "Skincare is important because your skin is the largest barrier against infection and is the largest organ of your body. It is a mirror of our health and vitality and reflects our physical, mental and emotional well being. Preventing potential skin problems today is easier than trying to fix the skin issues in future."
This was revealed while speaking in an interview with The Hitavada. She further said that the major reason for spike in skin and hair problems is not just the increased awareness but also the stress, unhealthy dietary habits that has become a constant in the modern lifestyle.
She strongly believes in holistic way of treating the problem by identifying and curing it by its root cause.Dr Gitika is practicing with Seven Star Hospital from the past three years. Apart from this, she has opened The Skin Clinic three months ago which is getting an overwhelming response from the people. The Skin Clinic offers medical and aesthetic dermatology treatment using the latest technically advanced machines approved by US Food and Drug Administration (FDA).
The clinic offers treatment for skin, hair and nails.
She said that technology has advanced so much that there are treatments for all kinds of skin and hair problems. For male and female pattern baldness there is the platelet rich plasma, hair peptides mesotherapy, dermaroller and low level laser therapy. For skin problems like acne there are chemical peels and intense pulse light. The pigmentation reduction treatment includes lasers, ultrasonic scrubber with oxygen infusion, electroporation with brightening system, dermaabrasion and mesotherapy. Dark circle reduction, anti ageing, scar reduction, laser hair reduction, wart and mole removal treatments are done at the The Skin Clinic.
Other than this Dr Gitika specialises in treatment of conditions like psoriasis, vitiligo and alopecia. For more details, interested may visit The Skin Clinic situated at Lower Ground Floor, Shri Swami Plaza, East High Court Road, Ramdaspeth (Mobile: 7770044775).