If your goal is younger-looking skin, it's a smart idea to take a closer look at your diet. Certain breakfast foods can help improve the texture and look of your skin. With that in mind, before you make drastic changes to your skincare routine or schedule a botox appointment, you might want to try adding more of these anti-aging foods to your diet.
Keep reading for more details — and the one breakfast food you should be eating for ageless skin!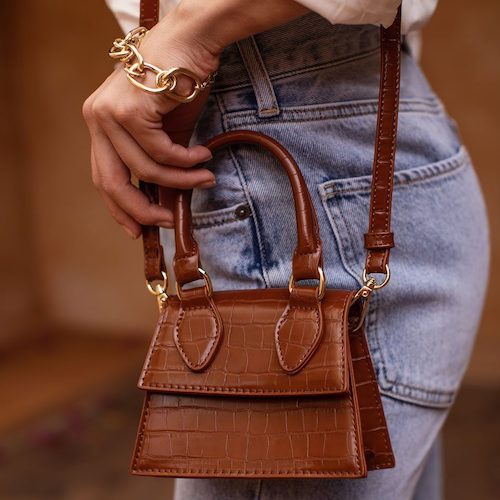 10 Designer Fashion Dupes That Look Like The Real Deal
Shutterstock
Avocados
Avocados are a trendy breakfast food for a reason — and it's not just because they are healthy and delicious. (Though that certainly doesn't hurt.) However, for those wishing for a more youthful appearance, avocados have even more benefits. "Omega 3 fatty acids, which are found in avocados, can also help improve skin dryness," Colleen Christensen, RD, tells Eat This. "Keeping skin hydrated is key in allowing it to be healthy as we age."
Avocados also contain vitamin E and C, which can improve your skin as well. Healthline explains, "Avocados are also a good source of vitamin E, which is an important antioxidant that helps protect your skin from oxidative damage." The article continues, "Vitamin C is also essential for healthy skin. Your skin needs it to create collagen, which is the main structural protein that keeps your skin strong and healthy."
With that in mind, keep reading for our favorite avocado breakfast recipes.
Shutterstock
Healthy 5 Minute Avocado Toast
What You'll Need: avocado, cilantro, lime, red pepper flakes optional, salt, pepper, whole grain bread, eggs fried
Full Recipe: Gimme Delicious
Shutterstock
Avocado Smoothie
What You'll Need: avocado, milk of choice, pure vanilla extract, stevia (or sweetener of choice), salt, protein powder (optional)
Full Recipe: Chocolate Covered Katie
Shutterstock
Baked Eggs in Avocado
What You'll Need: avocados, eggs, salt, pepper
Optional: goat cheese, cilantro, bacon, chives
Full Recipe: Downshiftology