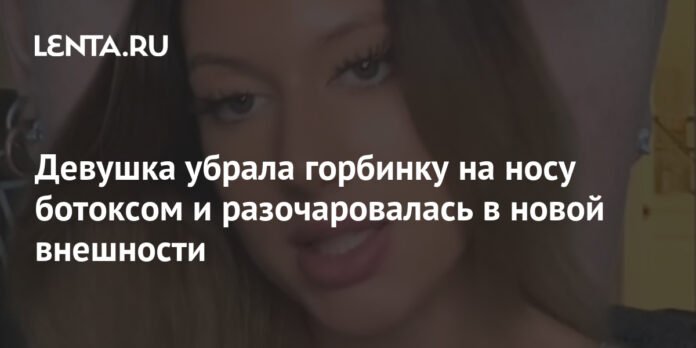 A popular blogger showed viewers the unfortunate consequences of visiting a beautician. She posted a video on this topic on her TikTok page, which has 2.5 million subscribers.
Netizen Katie (Katie) said that she went to a beauty salon to remove the hump on her nose with Botox injections. According to the girl, the specialist did her job in bad faith and disappointed her with the result of the procedure. The posted frames show that the user's nose was swollen and increased in size due to the injections.
"After visiting the beautician, I had to dissolve the filler in my nose to make it shrink. At that moment, I began to really appreciate my real nose, no matter how ridiculous it may sound, because the new appearance disappointed me, "the blogger joked in the description of the post, which scored 842 thousand views.
Fans were amused by Katie's video, which they began to write about in the comments. "Yes, you really have changed for the better", "Looks like you were beaten", "So I prefer not to go to beauticians", "Legend", "You are very funny," they said.
In February, a woman obsessed with fillers showed a face distorted by procedures. In the footage posted online, Shelby explained that she began to get involved in cosmetic procedures since 2021. In a video on the social network, she demonstrated her appearance after various injections. The woman clarified that her first procedure was lip augmentation.
Disclaimer: If you need to update/edit/remove this news or article then please contact our support team
Learn more