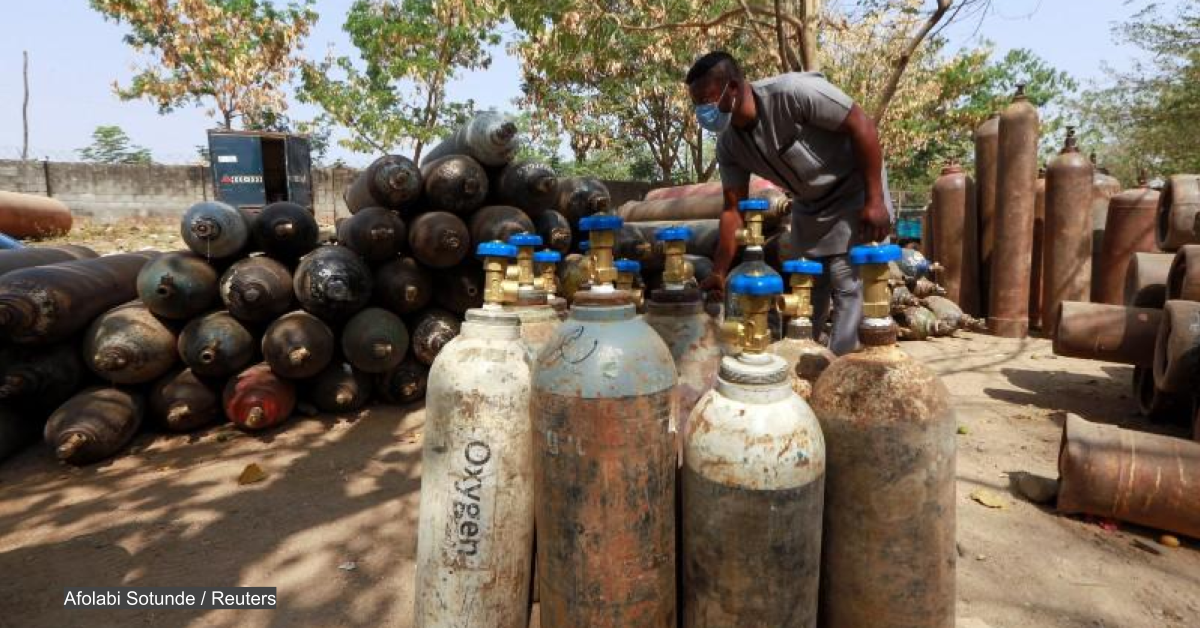 Uganda has a transportation system that allows it to collect specimens and bring them to a central laboratory for coronavirus testing, but it is expensive and adds to the cost of diagnosing for COVID-19. In Nigeria, the country often pays higher prices for COVID-19 diagnostics.
At the most recent meeting of the Facilitation Council for the Access to COVID-19 Tool Accelerator, or ACT-A, health and aid officials underscored the need to increase access to COVID-19 diagnostics and treatments, including oxygen, in low- and middle-income countries. Apart from supply, they argued cost and other factors, in-country capacity, market competition, and government prioritization are also posing barriers to access.
In Nigeria, human resource challenges are also a concern. The country needed teams of technicians across the country who could keep diagnostic machines functioning, said Dr. Chikwe Ihekweazu, director general of the Nigeria Centre for Disease Control.
"Even the machines that are supposed to be simple, like GeneXpert, you know, often lead to multiple breakdowns. So we've had to invest a lot in building capacity and human resources," Ihekweazu said.
Access to oxygen is also another challenge. While oxygen is on Nigeria's essential medicines list due to the high number of pneumonia cases in the country, the Nigerian CDC head said the country was not prepared for the high demand for oxygen during COVID-19.
"We had both cost, infrastructural and large logistical challenges in solving this," he said.
"Unless we measure, assess, and cost the [long term] need [for oxygen], we can't link it to financing or know the quantum of financing needed in any one country."
— Robert Matiru, director of programs, UNITAID
But lack of competition in the medical gas market is also driving costs of oxygen, leaving countries to pay a premium for an essential medicine, said Robert Matiru, director of programs at UNITAID. Oxygen also isn't always included as an essential COVID-19 treatment by some ministries, and there's a lack of engagement with some industries to allocate supply of oxygen for medical use, he added.
The World Bank offers millions of dollars in concessional loans for COVID-19 response to countries, but Matiru said "very little of this has been prioritized for oxygen," Matiru said. "So this is a challenge."
"But the call and prioritization needs to come from governments; it can't come from the multilaterals or bilaterals themselves," he added.
Oxygen shortages are costing lives in low- and middle-income countries, with more than half a million people in these countries estimated to need 1.1 million cylinders of oxygen per day. Majority of the demand is in Africa, but there have also been shortages in Asia, the Middle East, and Latin America, Matiru said.
Get development's most important headlines in your inbox every day.
Thanks for subscribing!
UNITAID is part of the COVID-19 Oxygen Emergency Taskforce announced by the World Health Organization in February to advocate and coordinate for the increased supply of oxygen in low- and middle-income countries. The taskforce is now helping measure the acute and long-term oxygen needs of countries.
"Unless we measure, assess, and cost the need, we can't link it to financing or know the quantum of financing needed in any one country," the UNITAID official said.
A fragmented response
Identifying the challenges in the procurement and deployment of COVID-19 diagnostics and treatments is helpful, but there is also a need for more joined-up effort in the response.
"My impression is that while we're all trying to solve this problem, our response is still too fragmented, and that we need to join up global efforts to provide supply and financing more with the integrated program efforts at country level," said Chris Elias, president of the Global Development Program at the Bill & Melinda Gates Foundation.
More reading:
► Where is the money for COVID-19 diagnostics?
► A look at COVID-19 testing and why country-wide is impossible right now
He said there's been "very limited use" to date of UNICEF's advance purchase of dexamethasone, the first drug proven to reduce mortality in COVID-19 patients. In addition, of the 120 million rapid antigen tests the Gates Foundation helped facilitate for volume guarantees, only 35 to 40 million rapid antigen tests have been procured to date. 
The ACT-Accelerator and its partners have procured over 60 million molecular and rapid antigen tests for low- and middle-income countries, according to a recently published ACT-Accelerator strategy and budget for 2021.
He asked if there's a reluctance to use financing from multilateral development banks or to use domestic financing or if there's a lack of technical assistance to help countries identify what tests and treatments to use.
He wondered what the "missing piece" was between global and country-led efforts to secure supplies and ensure they work within countries' health systems.
Printing articles to share with others is a breach of our terms and conditions and copyright policy. Please use the sharing options on the left side of the article. Devex Pro subscribers may share up to 10 articles per month using the Pro share tool ( ).