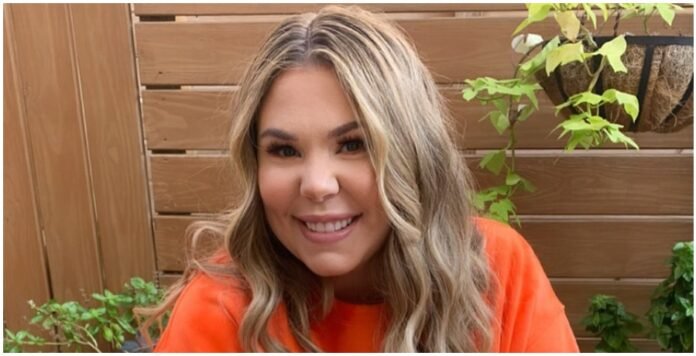 Kailyn Lowry isn't afraid to speak her mind. The Teen Mom 2 star recently called out at her plastic surgeon, Dr. Michael Salzhauer, or as he's better known, Dr. Miami.
The internet-famous doc reprimanded some of his patients for getting pregnant after receiving a "full-body" makeover from him. Dr. Miami made the claims via his TikTok account, where he has gathered over 833,000 followers.
Kailyn Lowry calls out Dr. Miami on TikTok
In the video, the surgeon is seen hitting his fist against a wall near the nurse's station as he looked to embellish his disappointment. He wore dark blue scrubs and a white mask over his face. He also added a head covering as if he was preparing to go into the operating room.
"When you give her a full-body makeover but then she gets pregnant. After all the work I did," Dr. Miami wrote in the video. He also added the message that "abstinence is key."
According to Heavy, many of the doctor's followers commented on the post. However, it was Kailyn Lowry's remark that caught the attention of fans. "You didn't have to attack me like this," she wrote.
As many fans may remember, Kailyn Lowry previously saw Dr. Miami to have some work done. In 2016 she received a tummy tuck and a Brazilian butt lift from the surgeon. She also had a bit of liposuction around her neck.
During that time, Kail was the mother of two boys, Isaac and Lincoln. However, one year later she welcomed her third son, Lux. Not long after, the reality star made another appointment with Dr. Miami. However, she decided against the surgery at the last minute. In 2020 she welcomed her fourth child, another little boy named Creed.
Felt this, @KailLowry. 😩 #TeenMom2 pic.twitter.com/VwhBmLGrgt

— Teen Mom (@TeenMom) January 13, 2021
Kail opened up about the plastic surgery in her book
According to In Touch Weekly, Kailyn has been open about her decision to go under the knife. In her book, she reveals that she opted for surgery because she's "human," and that she wasn't satisfied with the way she looked on the outside. Kaitlyn wrote:
"I knew that being satisfied with my outer appearance would give me the confidence I needed to face the world head on. For me, the things that I wanted to change about my body were nagging little distractions from the deeper missions I wanted to work on."
Most recently, Kailyn Lowry took to her Instagram account to admit that she wants to have yet another surgery. However, this time she's not looking to enhance her body. The Teen Mom star told fans that she wants to have a breast reduction in the near future. Via social media, she said:
"Right now I'm at the highest weight I'e ever been and I'm not happy with myself. My clothes fit differently. I hate it. Half of my brain is like, 'Go get fit' – I'm going to the gym every day – and the other half of me is like, 'I'm almost 30, just embrace your body, just be OK with it.' I am [happy with her body] on some days. On other days I'm like, 'Holy s**t, I hate my body.'"
Fans can keep up with Kailyn Lowry's life by watching Teen Mom 2 on MTV.