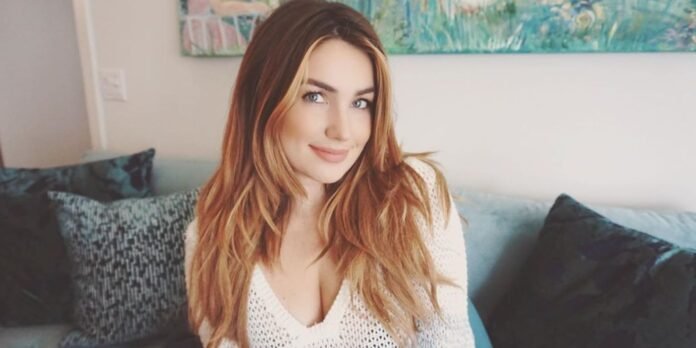 Stephanie Matto is ready to undergo a different type of liposuction. She has checked into a fancy hotel to recover after her air sculpting procedure.
Stephanie Matto from 90 Day Fiance: Before The 90 Days is all set to get another plastic surgery to enhance her physical appearance. She has also made arrangements for her recovery in a hotel. A few days back, Stephanie got a hair makeover. Due to the virus outbreak, she was unable to get a haircut for six months. She tried to color her hair at home, but it turned out to be a mess. Her hair began looking like a candy cane, and she had to take the help of her hairstylist.
Erika Owens' ex-girlfriend Stephanie has never been secretive about her cosmetic procedures. She had earlier opened up about the liposuction, which helped remove the "pocket of fat" underneath her chin. The procedure also helped her get an hourglass figure by removing fat from both sides of her body. New York native Stephanie said that since she creates content on OnlyFans, her job is to look flawless and feel great. That's why she recently called her hairstylist at home and got her frizzy fixed.  The former 90 Day Fiance: Before The 90 Days star is now flaunting new hair color, ash blonde, on her Instagram.
Continue scrolling to keep reading
Click the button below to start this article in quick view.
Related: 90 Day Fiance: Larissa's BF Eric Shows Drastic 10-Day Body Makeover
Soap Dirt reports that after getting a hair transformation, the 30-year-old former TLC star is now ready to get another cosmetic procedure called air sculpt. When a fan asked, she said that it is a "less invasive" type of liposuction. Although Stephanie has undergone various procedures before, she was nervous ahead of this treatment. This type of liposuction is considered to be the safest as it is a minimally invasive body sculpting procedure. It uses laser technology to eliminate fat cells. People mostly carry this procedure on their thighs. However, Stephanie didn't reveal what area she will be targeting this time.
Since Stephanie struggles with aplastic anemia, she has made great arrangements to recover after her procedure. She has checked into a fancy hotel, and her room looks amazing. She will get the much-needed rest in the hotel room after the hectic procedure. She gave her fans a tour of her new place, where she would be staying for a few days. Her brightly-lit room has a big dining table and a sitting area with two modern white couches.
The bathroom looked big and had a mirrored closet. Stephanie, who is still looking for a perfect man, is definitely planning to pamper herself. The hotel's bedroom also looked quite comfortable. All the rooms had floor-to-ceiling windows, which gave a stunning view of the city. Hopefully, her treatment would be a success! Many 90 Day Fiance: Before The 90 Days fans are wishing her a speedy recovery. Also, they are curious to know all the details about her new procedure.
Next: 90 Day Fiancé: Rose Vega Unrecognizable After Supermodel Makeover
Source: Soap Dirt
Every God of War Game, Ranked Worst To Best
About The Author