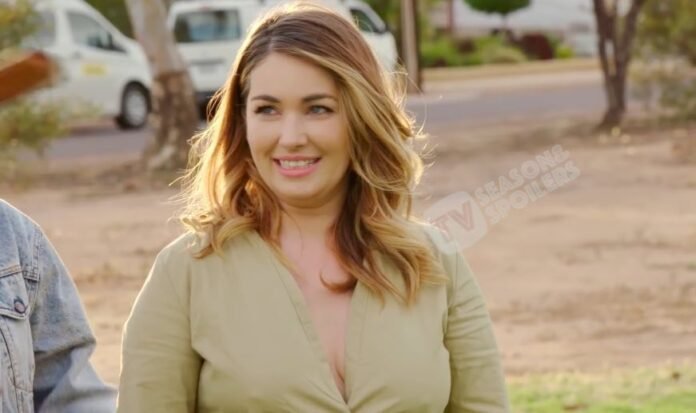 90 Day Fiance: Before The 90 Days alum Stephanie Matto has always been in the talks for a different issue every single time. Fans still remember her controversial breakup with then co-star and ex-girlfriend Erika Owens. Even after the show, the popular celebrity has been the center of attraction for several reasons. This includes her multiple plastic surgeries and rare illnesses. Aside from the hate she gets, many people have appreciated that, unlike other TV stars, Stephanie is pretty vocal about the changes she's made to her body. As of now, Matto has undergone another cosmetic procedure. Here's all we know about it.
90 Day Fiance: Stephanie Gets Another Plastic Surgery Called "Air Sculpting"
The former Before The 90 Days star has never hidden the fact that she has had several procedures to enhance her physical appearance. Back in the day, she revealed that she had liposuction, which removed the "pocket of fat" under the TV star's chin. Also, the procedure helped her get rid of fat from both sides of her body, giving her an hourglass figure. Moreover, she is familiar with Botox and fillers as well. Given that Stephanie now creates content for her OnlyFans account, she says it's important for her to look flawless.
Hence, the reality TV personality has done another cosmetic procedure on herself. Known as "air sculpt," this type of liposuction is quoted by her as less invasive, as reported by Soapdirt. Air sculpting is one of the safest types of liposuction as it's minimal invasive body sculpting. To eliminate fat cells, the procedure uses laser technology. Since this procedure is new to her, Stephanie expressed that she was nervous ahead of the treatment. While most people use the procedure on their thighs, Matto is yet to reveal which area of her body she has targeted this time.
Matto Stayed In A Fancy Hotel For Post-Surgery Recovery
The reality TV star and YouTuber has a couple of rare illnesses that are very concerning for her fans. In one of the earlier episodes of 90 Day Fiance: Before The 90 Days, she talked about her rare bone marrow condition and raised awareness about autoimmune diseases. Recently, she came out on her social media and disclosed that she suffers from aplastic anemia. She posted a picture of a purple bruise that caught the attention of a lot of her followers. Matto later explained that this condition could cause random bruising on the body. In fact, it can also lead to hyperventilation and labored breathing in severe cases.
Despite her health conditions and other personal issues, Stephanie has now undergone another plastic surgery. However, she decided to treat herself by staying in a fancy hotel after the procedure. Given that the procedure could be hectic on her body, the former 90 Days star took her much-needed rest. She recovered in a luxurious hotel in New York City. Matto also posted some pictures of her brightly-lit room, which had a huge dining table. Another photo had a sitting area with two white couches. The bedroom looked quite cozy and comfortable and had a beautiful view of the city.
Despite her past experiences of hate from the show's fans, Stephanie has been getting a lot of support from them this time. After her recent Instagram stories, fans flooded her DM with best wishes.
90 Day Fiance: Stephanie Matto Is Back Home After The Procedure
In her latest Instagram story, the famous reality TV personality reveals that she is back home. She told her fans that the procedure went amazingly well. Stephanie added that her time in New York City was fun. However, she now plans to rest and heal from her surgery. By looking at the picture, it's not clear which part of her body she got air sculpted. Well, the celebrity might announce the same once she fully recovers.