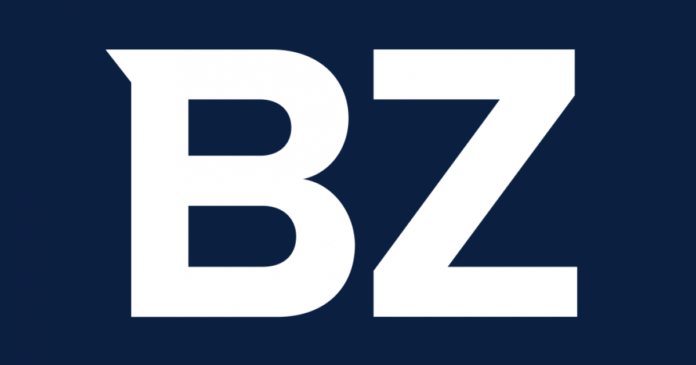 Jennifer Wong, RPA-C with Advanced Dermatology PC, Offers Tips on Maximizing Today's Skin Rejuvenation Techniques.
ASTORIA, N.Y. (PRWEB) February 10, 2021
There's CosmoDerm®, CosmoPlast®, Juvéderm®, and Restylane®. And Fraxel®, Ultherapy®, and Thermage®. And Botox®, Dysport® and Xeomin®. And the list goes on. "More than ever," notes Jennifer Wong, a certified registered physician's assistant specializing in dermatology with Advanced Dermatology PC, "we have non-invasive ways to tighten and smooth aging skin. Even better, as our anti-aging cornucopia has grown, so has our understanding of how to make the most of these options, creating synergies that can maximize their effects."
Since the turn of the millennium, non-invasive skin rejuvenation has surged, with the arrival of new fillers like bio-identical collagen and hyaluronic acid (HA), as well as improved laser techniques and expanded application of 'botox.' "And what's so exciting," adds Wong, "is that we know how to combine techniques to gain even better results."
Those looking for rejuvenation and prejuvenation – from millennials to their grandparents – have taken notice. The American Society of Plastic Surgeons reports more than ten million non-invasive procedures a year, with starring roles for fillers and 'botox.'
"Key to this surge," says Wong, "is that today's options are remarkably safe, with a proven track record of satisfaction."
While the options vary, they target the key culprits of skin aging that make their mark over the years. "Loss of firmness and the onset of wrinkles," observes Wong, "are the result of the gradual breakdown of collagen that inevitably occurs. Collagen is the connective fiber that builds our skin's underlying framework. As we lose it, we also lose firmness and our skin settles into wrinkles."
"Our skin is also marked by 'dynamic' wrinkles," continues Wong. "These are the laugh and frown lines that develop from a life lived fully."
"Fortunately," advises Wong, "dermatologists today can customize a rejuvenation plan to address clients' individual needs using outpatient procedures that involve minimal downtime."
With that in mind, Wong makes the following suggestions:
5 Tips to Maximize Today's Anti-aging Techniques:
1. Choose the right doc: "Faces are complex," says Wong. "There are over forty muscles, and each individual has his or her unique muscle mass, bone structure and skin characteristics, so it's imperative to work with someone who has experience. Likewise, today's increased options mean that you want a specialist who is plugged into ongoing research. Finally, you need to feel comfortable communicating your needs and understanding what your specialist is saying."
2. Get the skinny on 'fillers': "Fillers offer a fast-track to firmer skin," notes Wong. "They include collagen and hyaluronic acid. Collagen options such as CosmoDerm® and CosmoPlast® are the new generation: bio-identical and therefore less likely to cause a reaction. Hyaluronic acid, like collagen, boosts firmness, and because it's naturally present in our skin, is remarkably safe."
3. Get under your skin with resurfacers and tighteners: "Lasers like Fraxel® and microneedling, as well as Ultherapy® ultrasound and Thermage® radiofrequency," advises Wong, "are other ways to increase collagen. They all stimulate our skin to replenish its own supply, adding firmness and addressing wrinkles."
4. Order a combo: HA and microneedling: "Techniques such as Collagen P.I.N.," explains Wong, "combine collagen stimulation with hyaluronic acid, offering the firming enhancement of both."
5. Boost your boost with 'botox': "Botox options such as Botox®, Dysport® and Xeomin®," states Wong, "are designed to target dynamic laugh and frown lines. What we've discovered is that 'botox' can work synergistically with HA and collagen fillers, as well as collagen stimulating treatments, each boosting the other's results. This offers an even more effective way to add firmness and address different types of wrinkles."
"Your dermatologist's office," Wong concludes, "can guide you through today's many skin rejuvenation options so that you can make the most of them."
Bio: Jennifer M. Wong, RPA-C Physician Assistant. Ms. Wong has comprehensive experience in medical and cosmetic dermatology for all ages.
Advanced Dermatology P.C. and the Center for Laser and Cosmetic Surgery (New York & New Jersey) is one of the leading dermatology centers in the nation, offering highly experienced physicians in the fields of cosmetic and laser dermatology as well as plastic surgery and state-of-the-art medical technologies. http://www.advanceddermatologypc.com

For the original version on PRWeb visit: https://www.prweb.com/releases/skin_rejuvenation_options_galore_fillers_and_firmers_and_resurfacers/prweb17716812.htm