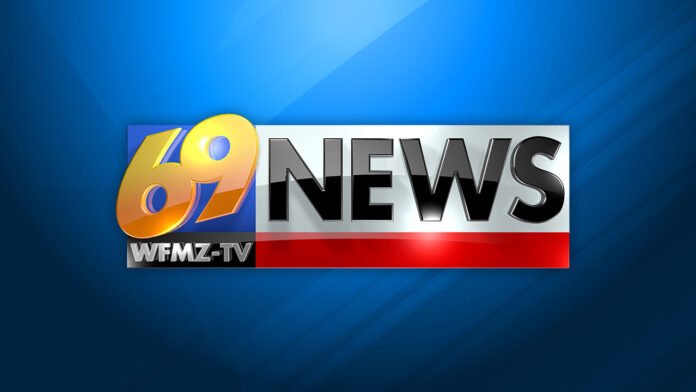 FRANKLIN SQUARE, N.Y., March 8, 2021 /PRNewswire-PRWeb/ — "Yes, acne is commonplace," notes Christopher Byrne, a certified registered physician's assistant specializing in dermatology with Advanced Dermatology PC. "But for some people, it's a serious skin problem, carrying an immense psychological burden and, if left untreated, causing permanent scarring. Fortunately, we have an effective means of treating serious acne: the powerful oral retinoid isotretinoin."
Approved by the FDA in 1982 under the brand name Accutane, isotretinoin was a game changer for treating severe nodular acne. "It kicks in on all cylinders in terms of addressing the root causes," explains Byrne, "including the overproduction of the skin oil sebum, inflammation, and proliferation of the namesake skin bacteria p. acnes."
A convergence of factors, including hormones, genetics, and stress, can trigger the country's most common skin condition: As many as 50 million struggle with acne, the American Academy of Dermatology (AAD) reports.
"If our skin's natural regeneration gets disrupted," says Byrne, "pimples result: Sebum skin oil clogs the pores, blocking dead skin cells from being expelled. This can lead to overgrowth of the bacteria p. acnes and escalating levels of inflammation. In serious cases, pimples can converge, and painful nodules can spread over larger sections of skin. Over-the-counter treatments, topical prescriptions, and other treatments may not be enough, and permanent scarring can result."
"Fortunately," continues Byrne, "when other treatments do not work, isotretinoin is an effective intervention against serious recalcitrant acne."
Today, isotretinoin is offered under the Accutane equivalents Amnesteen, Claravis, Myorisan, and Zenatane, as well as the distinct brand Absorica, which was formulated to increase absorption.
"Over the last several decades," notes Byrne, "isotretinoin has helps millions of people recover from serious acne. It is a powerful medication, however, so it's important that patients work with their dermatologist to understand possible side effects."
For patients considering isotretinoin, Byrne has the following suggestions:
5 Tips for Treating Acne with Isotretinoin:
1. Side effects need front-row awareness: "Isotretinoin can cause birth defects," emphasizes Byrne, "so both doctors and patients are required to participate in the FDA-mandated program iPledge, which calls for following strict rules regarding birth control and ongoing pregnancy tests. Doctors may also monitor patients' lipid and liver-enzyme levels, as these may be affected. Finally, there has been concern regarding a possible link between isotretinoin and depression, as well as with irritable bowel syndrome. Research has not shown links, and, due to severe acne's psychological toll, the ADD continues to endorse the benefit of treatment. That said, patients should stay aware and inform their doctor of any changes."
2. Moisturize, hydrate, and use sun protection: "Begin preventative maintenance immediately," advises Byrne. "Isotretinoin is drying, requiring gentle skin care and regular moisturizing after bathing or washing. Also, plenty of hydration: at least eight glasses of water daily. And it increases sun sensitivity, so, more than ever, protection is a must."
3. Consider graduated dosing: "We've seen that reaching a certain cumulative dose can help prevent relapse," says Byrne, "but, at first, isotretinoin can cause symptoms to flare. Patients may want to ask their doctors about starting with a lower dose that can be increased after the body adjusts."
4. Optimize absorption: "The Accutane-type brands," explains Byrne, "must be taken with a high-fat, high-calorie meal for the medicine to be fully absorbed. The Absorica formulation is designed to support absorption. Talk with your doctor about your prescription and how to optimize its effectiveness."
5. Finish the treatment course: "According to research," Byrne shares, "the total amount of isotretinoin taken can affect whether or not patients experience relapse, so patients should stick with the full course of treatment. Other factors can also play a role, including age. Fortunately, if necessary, retreatment is usually successful."
"For individuals contending with the serious problem of serious acne," concludes Byrne, "isotretinoin offers an effective solution."
Bio: Christopher Byrne RPA-C is a certified physician assistant with Advanced Dermatology PC.
Advanced Dermatology P.C. and the Center for Laser and Cosmetic Surgery (New York & New Jersey) is one of the leading dermatology centers in the nation, offering highly experienced physicians in the fields of cosmetic and laser dermatology as well as plastic surgery and state-of-the-art medical technologies. http://www.advanceddermatologypc.com
Media Contact
Melissa Chefec, MCPR, LLC, 2039686625, mchefec@gmail.com
SOURCE Advanced Dermatology P.C.