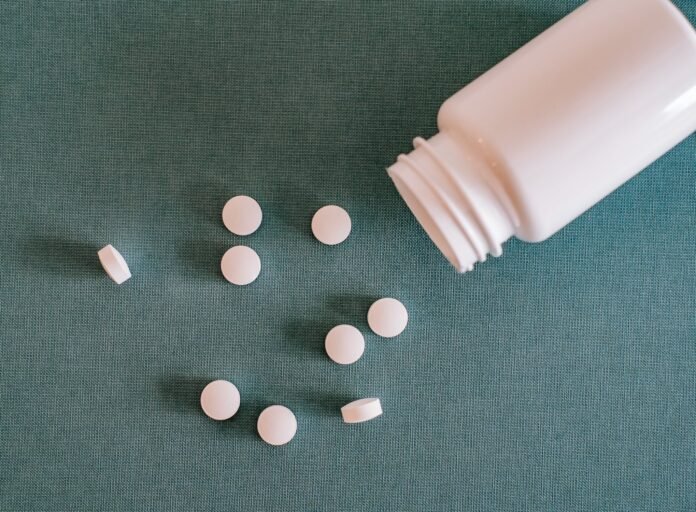 A House bill to help Vermont's independent pharmacies would now also benefit the largest hospital operator in Vermont after a last-minute amendment in the Senate on Friday.
H.353 started out as a bill to make drugs more affordable by regulating pharmacy benefit managers, third-party companies that negotiate medication coverage plans for consumers with private insurers. 
Then on Friday morning, the Senate Committee on Health and Welfare inserted language from S.242, a bill that died earlier in the session. The revisions would all but guarantee that specialty drug prescriptions given to patients in health care settings — including expensive medicines to treat cancer — would be filled at UVM Health Network's pharmacy in Burlington, rather than at cheaper mail-order pharmacies that insurers prefer.
The Senate committee voted unanimously in favor of the amended bill.
Specialty prescriptions — a broad category that includes anything from Botox to biological drugs — are a relatively new addition to a doctor's arsenal. Patients typically get these drugs at a clinic or some other health care setting through a monthly infusion or injection. Because these drugs cost hundreds and thousands of dollars for one dose, insurers dispense them sparingly and only after patients and their doctors exhausted all other options. 
After insurers OK the drug for a particular patient, a mail-order pharmacy ships the prescription to a patient's home or a doctor's office. 
Sen. Ginny Lyons, D-Chittenden, who sponsored the amendment, argued the practice can risk patients not receiving their medications, especially if shipments aren't handled properly. 
"It's probably not a bad idea that the patient and provider can ensure that the drug doesn't get left out somewhere or stuck in a truck or a front porch," she added.
Insurers argue the amendment would force them to pay for expensive drugs from the only commercial specialty pharmacy in the state, University of Vermont Health Network's facility in Burlington. But network pharmacists told lawmakers that it's difficult to manage and account for shipments from mail-order pharmacies. 
The amendment would be a financial boon to UVM Health Network. A single dose of Herceptin, a biological drug to treat esophageal and breast cancers, for example, costs more than $10,000 when dispensed at a hospital pharmacy, according to national insurer trade group AHIP. The same drug costs roughly $6,500 at a physician's office and $4,600 at a standalone pharmacy. 
Private insurers countered that the amendment would force them to pay for more drugs to be dispensed at the only commercial specialty pharmacy in the state, University of Vermont Health Network's pharmacy in Burlington. 
Significantly, the bill would allow the state's Medicaid program to source and ship specialty drugs by mail through Rutland Regional Medical Center, the only specialty pharmacy that works with this public insurer. 
Sen. Ann Cummings, D-Washington, acknowledged during Friday's discussion that the amendment is a tradeoff between patient safety and affordability of an expensive class of drugs.
"These costs get reflected in our rates," she said. " … We've got that conflict because part of our job — what we told everyone to do — is to keep costs down." 
The Senate version of H.353 also makes substantial revisions to the bill's provisions regulating pharmacy benefit managers. The original bill, which passed the House last month, focused mostly on transparency. For example, it would have required pharmacy benefit managers to submit profit margin reports to state regulators. It also would have limited abrupt changes in drug pricing.
The Senate version kept most of the provisions that the House Health Care Committee put in place, but the additional language about specialty drugs would likely make prescription coverage more expensive for Vermonters with private insurance. That goes against the House's original intent. 
Rep. Mari Cordes, D/P-Lincoln, who sponsored the bill in the House, said on Monday that while she agrees with most parts of the bill, she'd like to change the part of the bill that gives UVM Health Network an advantage when it comes to specialty drugs.
Cordes, who is also a cardiac nurse at UVM Medical Center, said the bill is a step in the right direction even with the amendment.
If the full Senate approves the amended bill, House lawmakers would then take up the changes. 
"It's a work in progress," Lyons said. "And it's not about one organization or one institution. We are trying to ensure patient access and safety and, of course, cost savings, and that goes across the entire spectrum of the health care world."
Don't miss a thing. Sign up here to get VTDigger's weekly email on Vermont hospitals, health care trends, insurance and state health care policy.
3,000 books in 30 days
Our journalism is made possible by member donations. VTDigger is partnering with the Children's Literacy Foundation (CLiF) during our Spring Member Drive to send 3,000 new books to Vermont youth at risk of growing up with low literacy skills. Make your donation and send a book today!
setTimeout(function(){ !function(f,b,e,v,n,t,s) {if(f.fbq)return;n=f.fbq=function(){n.callMethod? n.callMethod.apply(n,arguments):n.queue.push(arguments)}; if(!f._fbq)f._fbq=n;n.push=n;n.loaded=!0;n.version='2.0'; n.queue=[];t=b.createElement(e);t.async=!0; t.src=v;s=b.getElementsByTagName(e)[0]; s.parentNode.insertBefore(t,s)}(window,document,'script', 'https://connect.facebook.net/en_US/fbevents.js'); fbq('init', '1921611918160845'); fbq('track', 'PageView'); }, 3000);