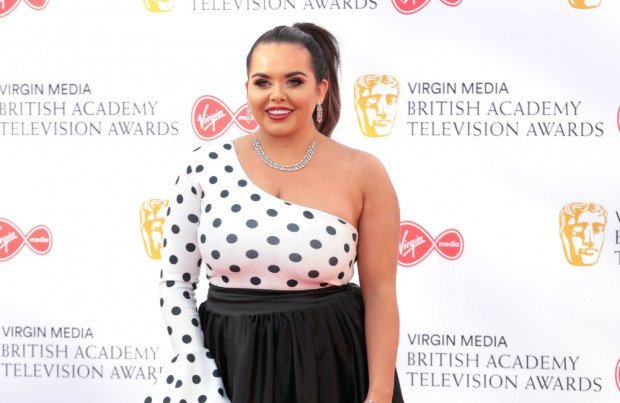 Bang Showbiz
30 March 2022
TV star Scarlett Moffatt has been told by doctors to stop using Botox
Scarlett Moffatt has been banned from using Botox.
The 31-year-old TV personality has been told by doctors that she can no longer have the wrinkle-reducing injections, because they cause her eyes to droop.
Scarlett – who was diagnosed with Bell's palsy during her teens – shared: "One day I was talking away to myself in my bedroom and my mouth just drooped to the side.
"I remember standing in front of the mirror screaming at myself, trying to get my face symmetrical.
"That's when we found out I had Bell's palsy.
"My face isn't symmetrical anymore and when I'm very tired it's worse – and it's very evident."
Bell's palsy is a condition that causes facial muscle weakness or paralysis, and can strike anyone at any age.
Scarlett has been told by doctors that because of the condition, she should stop using Botox.
She explained on 'Changes with Annie Macmanus': "I was told, unfortunately for me, I can't ever have Botox in case it causes a droopy eye – which I was gutted about now I'm in my thirties."
Meanwhile, Scarlett previously admitted to spending a week in bed after being subjected to vicious trolling.
The former 'I'm A Celebrity… Get Me Out Of Here!' winner told her friends and family she was "working away" – but she actually in bed feeling "so sad".
She shared: "I remember one day going to walk out of the house, getting to the front door and sort of freezing.
"It was as if my body just wouldn't let me open the door.
"I actually pretended to my family and friends that I was working away, and I wasn't.
"For the whole week I was in bed. I remember thinking, 'I don't want to speak to my mum and dad because then they'll worry. I don't want to be a burden, and my friends are so proud of us and think I'm living the dream,' so I was just so sad."