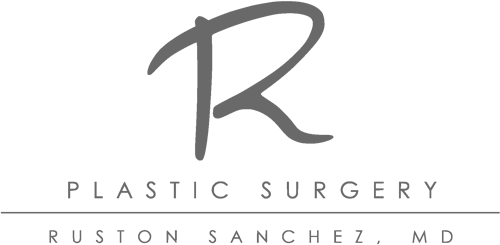 Baton Rouge, LA – The goal at Ruston Sanchez, MD Plastic Surgery is to help each client that comes into the center to look their best. The team at Ruston Sanchez, MD Plastic Surgery ensures that each client is offered personalized services towards ensuring that they get the best outcome from their plastic surgery procedure. The plastic surgeon uses the latest and cutting-edge technologies and practices to deliver the desired results.
Clients who visit Ruston Sanchez, MD Plastic Surgery can rest easy knowing that they will be offered an initial consultation meeting with the plastic surgeon where their plastic surgery needs will be discussed. The surgeon provides each client the personalized services they deserve to select the right procedure that will help them look better, feel better, and more confident.
As part of the initial consultation meeting, clients are also offered all of the information they need to know about the procedure they have chosen, their expectations, and how to prepare for the process ahead of the date and time it has been scheduled for.
Describing the approach to Baton Rouge Plastic Surgery at Ruston Sanchez, MD Plastic Surgery, a representative of the plastic surgery center said: "Plastic and reconstructive surgery demands an aesthetic eye, thoughtful planning, and technical excellence. The decision to undergo surgery is a very personal one, and our goal is to be a partner with you throughout the process. Our Baton Rouge office provides private consultations, cutting-edge procedure rooms, and experienced and professional staff. Here, Dr. Ruston Sanchez specializes in a wide range of cosmetic and reconstructive surgical procedures of the face, body, extremities, etc. Our practice also offers non-invasive treatments, including BOTOX, Juvéderm, Restylane, Xeomin, and Belotero. Feel free to come to visit the clinic, meet our friendly team, and learn more about any of the procedures we offer."
Patients coming into Ruston Sanchez, MD Plastic Surgery – Baton Rouge Plastic Surgeon can rest easy knowing that they will have access to a wide range of procedures to choose from to enhance their appearance, self-esteem, and confidence.
Patients will also have access to plastic surgery procedures to enhance the body, including arm lift, weight loss, body lift, buttock lift, lesion removal, liposuction, scar revision, thigh lift, and tummy tuck.
Ruston Sanchez, MD Plastic Surgery also offers facial procedures like facelift, brow lift, cheek surgery, chin surgery, ear surgery, eyelid surgery, migraines, neck lift, rhinoplasty, as well as other non-surgical procedures like dermal fillers and Botox injectables.
Reach out to Ruston Sanchez, MD Plastic Surgery via the phone line at (225) 278-5108 or visit the center at 5049 Bluebonnet Blvd Suite A, Baton Rouge, LA, 70809. For more information, visit their website.
Media Contact
Company Name: Ruston Sanchez, MD Plastic Surgery
Email: Send Email
Phone: (225) 278-5108
Address:5049 Bluebonnet Blvd Suite A
City: Baton Rouge
State: LA
Country: United States
Website: https://www.drrustonplasticsurgery.com/