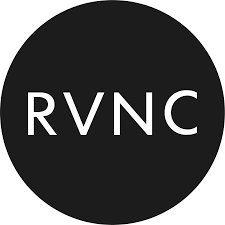 Revance Therapeutics (NASDAQ:RVNC) announced its quarterly earnings data on Monday. The biopharmaceutical company reported ($1.24) EPS for the quarter, topping analysts' consensus estimates of ($1.25) by $0.01, MarketWatch Earnings reports. Revance Therapeutics had a negative return on equity of 85.72% and a negative net margin of 5,818.87%.
NASDAQ RVNC traded down $0.76 on Tuesday, reaching $26.20. The company had a trading volume of 608 shares, compared to its average volume of 425,713. The firm has a market cap of $1.74 billion, a price-to-earnings ratio of -5.86 and a beta of 1.42. Revance Therapeutics has a fifty-two week low of $11.78 and a fifty-two week high of $34.62. The business has a 50 day moving average of $28.31 and a two-hundred day moving average of $26.92. The company has a debt-to-equity ratio of 0.48, a current ratio of 7.07 and a quick ratio of 7.01.
RVNC has been the topic of several recent analyst reports. Needham & Company LLC lifted their target price on Revance Therapeutics from $42.00 to $45.00 and gave the stock a "buy" rating in a report on Friday, January 8th. HC Wainwright reiterated a "buy" rating and set a $35.00 target price (up previously from $33.00) on shares of Revance Therapeutics in a report on Tuesday. Barclays boosted their price target on Revance Therapeutics from $35.00 to $38.00 and gave the stock an "overweight" rating in a research report on Monday, October 26th. Mizuho boosted their price target on Revance Therapeutics from $30.00 to $33.00 and gave the stock a "buy" rating in a research report on Tuesday. Finally, Zacks Investment Research downgraded Revance Therapeutics from a "hold" rating to a "sell" rating in a research report on Friday, February 12th. One investment analyst has rated the stock with a sell rating, one has issued a hold rating and seven have given a buy rating to the company. The stock presently has a consensus rating of "Buy" and a consensus target price of $32.88.
(Ad)
By April 30th, President Biden is set to sign a key policy into law… With trillions in spending expected, even billionaires like Bezos and Buffet are pouring $26 billion into one tiny corner of the market to prepare and profit.
In related news, insider Aubrey Rankin sold 33,119 shares of the stock in a transaction on Monday, February 1st. The stock was sold at an average price of $25.95, for a total value of $859,438.05. Following the completion of the sale, the insider now directly owns 67,871 shares in the company, valued at $1,761,252.45. The transaction was disclosed in a document filed with the Securities & Exchange Commission, which is accessible through the SEC website. Corporate insiders own 4.80% of the company's stock.
About Revance Therapeutics
Revance Therapeutics, Inc, a biotechnology company, engages in the development, manufacture, and commercialization of neuromodulators for various aesthetic and therapeutic indications in the United States and internationally. The company's lead drug candidate is DaxibotulinumtoxinA for injection (DAXI) which competed phase 3 clinical trials for the treatment of glabellar (frown) lines and cervical dystonia; in phase 2 clinical trials to treat adult upper limb spasticity and plantar fasciitis, and in pre-clinical trials to treat chronic migraine.
Recommended Story: What are retained earnings?
15 REITS Analysts Can't Stop Recommending
There are more than 200 publicly-traded real-estate investment trusts (REITs) that you can buy through your brokerage account. Given the sheer number of REITs, it can be hard to identify which real-estate stocks are going to outperform the market.
Fortunately, Wall Street's brightest minds have already done this for us. Every year, analysts issue approximately 4,000 distinct recommendations for REITs. Analysts don't always get their "buy" ratings right, but it's worth taking a hard look when several analysts from different brokerages and research firms are giving "strong buy" and "buy" ratings to the same REIT.
This slide show lists the 15 REITs that have the highest average analyst recommendations from Wall Street's equities research analysts over the last 12 months.
View the "15 REITS Analysts Can't Stop Recommending".