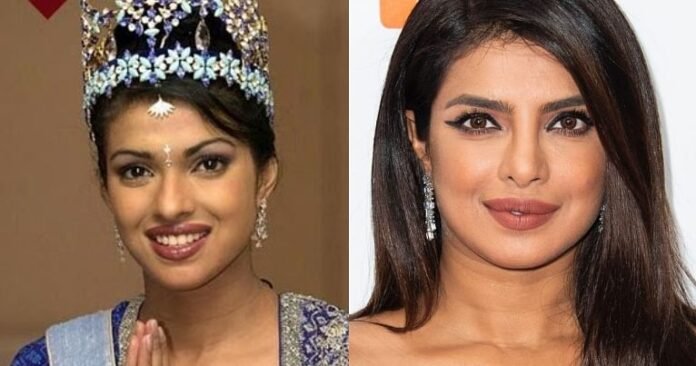 "Because I was promoting 'Baywatch' that day, I was in a dress, not a sari. It was knee-length, high-necked, and long-sleeved. When we posted the photos to social media, there was a furor around the fact that I was meeting with the prime minister with my legs exposed… It was one of the first times I became global news, and I swear that was not the way I wanted to make global news. I was angry and confused.
"My response to the anger was to take a picture of my mom and me out at dinner that night in our short skirts and with our legs crossed, and to post it online with the caption 'It runs in the family'."
Cancel culture and social media shaming have in many ways stopped her from having the meaningful conversations with followers, says Chopra Jonas.
"I've come to see that there are times when you should speak up, and times when it's better not to. So I've started picking my battles."
She also discusses rumours about her much publicised plastic surgery in 2001, which she says she underwent to treat a polyp in her nasal cavity after having trouble breathing.
"While shaving off the polyp, the doctor also accidentally shaved the bridge of my nose and the bridge collapsed. When it was time to remove the bandages and the condition of my nose was revealed, Mom and I were horrified. My original nose was gone."
The experience was a public affair and soon she was being called 'Plastic Chopra'.
"Following the polypectomy I had several corrective surgeries, and over time, my nose normalized. While it took a few years of seeing a stranger gazing back at me every time I looked in the mirror, I've gotten accustomed to this face."
She also writes she was dropped from two big movies — her "very first acting jobs" — after the producers heard rumours she looked different post-surgery.