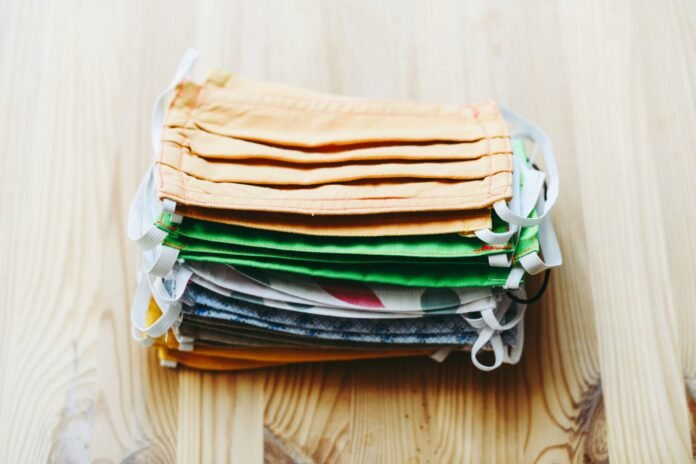 Sizing up her visage during a Zoom meeting one day in the middle of the pandemic's summer surge, it finally dawned on one 50-something Hollywood executive: COVID-19's umpteen downsides aside, now was the perfect time for that lower facelift she'd been putting off for years.
"I was always worried my surgery would be too obvious because I couldn't be out of the office long enough," the working mom says of her demanding job. "But I was able to do it on a Thursday and be back on Zoom calls on Monday. I threw on a bandana during the call and no one even questioned it."
And she's not alone behind that bandana. People are signing up for cosmetic procedures during COVID after staring at themselves on computer screens for months during daily video calls. The surge in cosmetic procedures across the country has made clear just how dependent people are on nips, tucks, and fillers—and how perfect today's must-have accessory is at hiding that very fact.
Call it the Zoom boom. Doctor's are even offering up masking techniques to get people back to business and ready for their close-ups. "A mask really is the perfect camouflage," says Dr. Andrew Frankel, a plastic surgeon at the Lasky Clinic in Beverly Hills. Masks can be great for covering up swelling and bruising, but not every face covering works for every procedure. Turns out there's a reason nose jobs have made gaiters and bandanas suddenly de rigueur. "For the nose, the mask needs to be light weight and can't have metal or wire that is pinched over the bridge," Frankel explains. After a facelift, patients shouldn't wear a mask that goes around the ears and could interfere with their stitches. Needless to say, both procedures and their respective accessories are in high demand.
It's the same story for dermatologists who are trying to keep up with the pandemic's Botox and filler boon.
"I'm noticing that people are getting bigger procedures that require more downtime," says Dr. Ilya Reyter, who has a three-month waiting list at L.A.'s American Skin Institute. "They can get that laser because post-procedure recovery is no longer a concern."
Now people are running errands after surgeries that normally would have them running from other people. Says one local realtor, who recently departed her dermatologist's office sporting swelling and needle marks, "After my doctor visit, I threw on my mask and went directly to the market."
---
RELATED: In the Social Media Era, Plastic Surgeons Have to Juggle Ethics and Instagram
---
Stay up to date with everything you need to know about L.A. by following us on Facebook.