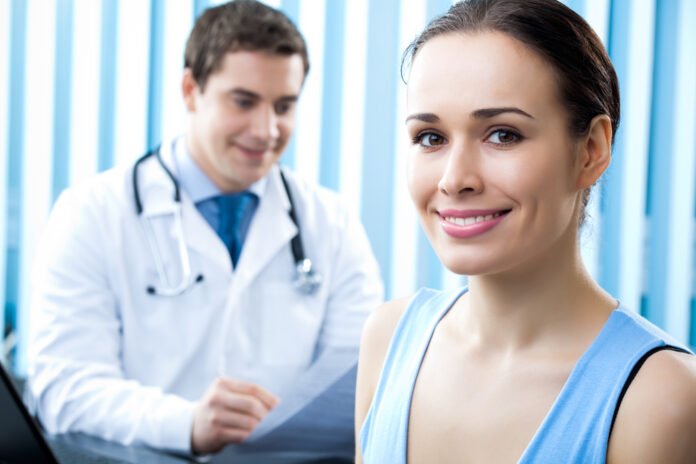 The skin of people with Ehlers-Danlos syndrome is thin, vulnerable, and prone to injury. Because of this, patients sometimes need plastic surgery, which involves the repair, reconstruction, or replacement of physical defects involving the skin or other areas.
Why plastic surgery may be needed
EDS refers to a group of genetic disorders affecting the connective tissues that provide structure to the joints, skin, blood vessels, and other tissues and organs.
Symptoms include hypermobile (double) joints, fatigue, pain, elastic skin, increased risk of injury, dislocations, flat feet, poor posture and balance, and spinal deformities.
Typical complaints of EDS patients visiting a plastic surgeon are disfiguring scars due to an operation or injury, and permanent skin pigmentation following hemorrhages.
A slight trauma — on the shin, elbow, or knee, for example — may result in a wound. Once sutured, stitches often tear and the scar may widen. Plastic surgery techniques may help reduce the risk of such issues.
Aesthetic or cosmetic surgeries can correct droopy eyelids common in EDS, particularly classical or vascular EDS. Patients also sometimes undergo a facelift to offset a deficiency of collagen support in the skin. Breast reduction may help reduce skin chafing or neck and shoulder pain due to heavy breasts.
Each of these procedures requires special techniques to reduce the risks of complications and to promote healing.
Risks of plastic surgery in EDS
Surgery is risky in EDS and should be a last resort. EDS patients have fragile skin and tissues that tear easily during surgical procedures, which can complicate suturing. In addition, vessel wall fragility and platelet aggregation can result in excessive bruising following the operation and a higher risk of hematoma (swelling from clotted blood). There also can be issues with wound healing and stretched scars.
Surgery for droopy eyelids carries the risk of complications including bleeding in the eye socket or from excessive removal of skin.
During facelift surgery, there is a chance the skin cannot be sufficiently tightened due to the risk of tearing, and scars in front of the ears may become wide and noticeable. A greater chance of bleeding could result in severe bruising.
Surgical precautions
Before any procedure, you should consult with the surgeon and your healthcare team; they will check for possible heart, lung, and breathing issues. You also may need antibiotics to reduce infection risk.
During surgery, doctors should avoid intramuscular injections since they can cause excessive bruising. They will take care not to cause injury or dislocation when elevating the patient's limbs. To limit injuries, they should avoid unnecessarily pulling back tissue. To promote healing, the surgeon likely will close wounds with subcuticular (connected) stitches and use adhesive dressings.
Post-surgical rehabilitation should be personalized and developed with a physical therapist.
Case reports
There is a case report of a 55-year-old woman with classical EDS who had skin laxity of her face and neck and who sought a facelift to address premature aging. While the procedure was high risk, doctors modified it with limited tissue excision and tissue handling. The patient recovered with no bruising on the face or neck.
In another case report, a 28-year-old woman with hypermobile EDS had an abdominal wall laxity due to drooping breast tissue. Treatment was comprised of surgical three procedures over 18 months. The patient did experience multiple wound openings along sutures and severe bruising following the second abdominoplasty. After seven months, healing was complete. The authors reported that while the aesthetic improvement was modest, the patient's quality of life improved markedly.
Last updated: March 10, 2021
***
Ehlers-Danlos News is strictly a news and information website about the disease. It does not provide medical advice, diagnosis, or treatment. This content is not intended to be a substitute for professional medical advice, diagnosis, or treatment. Always seek the advice of your physician or other qualified health providers with any questions you may have regarding a medical condition. Never disregard professional medical advice or delay in seeking it because of something you have read on this website.