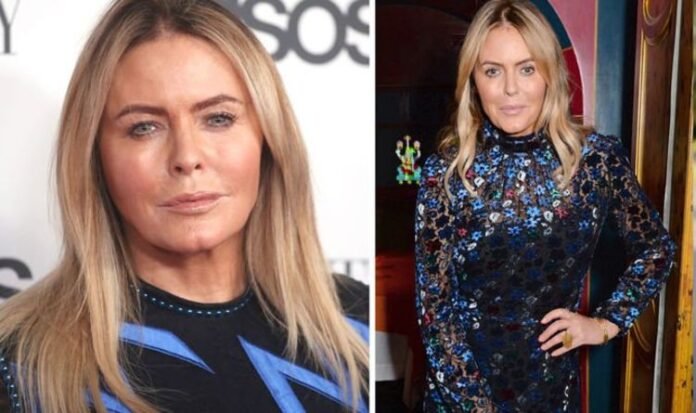 Actress and model Patsy Kensit, 52, has spoken out about her youthful appearance in a new interview. The former Emmerdale star shared her thoughts on cosmetic surgery and Botox, as well as how she keeps in shape.
When asked if she'd had cosmetic surgery, Patsy said she wouldn't "rule it out" in the future, but was not "at that place" just yet.
The actress said she had previously had Botox injections but has stopped because of her career.
"I've had Botox in the past but I don't now, because of work," the mum-of-two revealed.
"I want to look the best I can for the age that I'm at, so I don't do anything."
READ MORE: Michael Ball talks age difference with partner 'Too old to be toyboy'
"I haven't seen my boys but thank God we're all well," she candidly admitted.
In addition to the lockdown, the TV star is currently suffering from empty nest syndrome after her youngest son moved out.
Patsy is mum to James, 27, from her second marriage to Simple Minds star Jim Kerr and Lennon, 21, from her marriage to Liam Gallagher of Oasis.
The former soap star said the second lockdown was not as "hard", as she was busy filming scenes for her latest television role.
Patsy is set to star in detective drama McDonald and Dodds which returns tonight for the first episode of series two.
The police drama, which is set in Bath, follows Jason Watkins as DS Dodds and Tala Gouveia, as DCI Lauren McDonald – two very different detectives – as they solve crime.
Patsy will play Barbara Graham alongside actor Martin Kemp, who takes on the role of Mick Elkins, in the first instalment as five friends take a hot air balloon ride but only four of them return alive.
McDonald and Dodds returns tonight at 8pm on ITV.