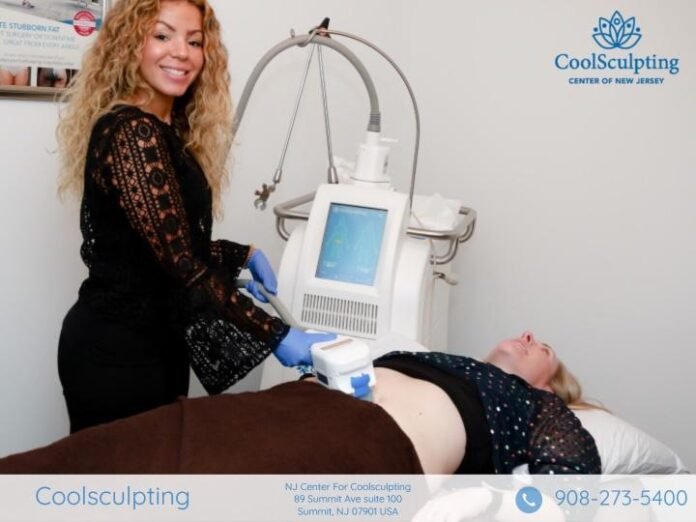 The NJ Center for CoolSculpting, a clinic specializing in CoolSculpting, a non-surgical technique that freezes and eliminates stubborn fat, is running a promotion for a coupon good for up to 50% off CoolSculpting. The clinic says that results are guaranteed because they are confident in their selection process. If the patient does the recommended treatments and does not see results, the clinic will credit them the entire cost of their Coolsculpting treatments to be used for other services.
CoolSculpting is a relatively new non-surgical procedure, introduced in 2010, that works by freezing unwanted fat cells and eliminating them. The fat cells are frozen and shrunk with no possibilities of fat transfer. The procedure is a pain-free alternative to liposuction. It has been FDA-cleared for the reduction of visible fat bulges in the submental and other parts of the body too. The procedure is also a part of the Mommy Makeover procedure, which helps women get their body back after giving birth.
The center is urging people who have unwanted or "stubborn" fat in targeted areas such as the thighs and buttocks, to consult with them to find out if they are a good candidate for the procedure. The procedure can be performed in as little as one hour. There is no surgery and no downtime. The results are permanent, as long as the patient maintains their healthy weight. While the full results take 4-6 months to be visible, it takes as little as one hour to treat multiple parts of the body. The procedure gets rid of up to 25% of fat cells in the treated area, permanently. To date, more than 6 million CoolSculpting treatments have been performed worldwide. More details can be viewed on the business's GMB listing.
Hardik Soni, the founder of the NJ Center for CoolSculpting, says about the procedure "For the thighs and buttocks, positive lifestyle changes can have a dramatic effect. However, even with that, many people still struggle with having a banana roll. With CoolSculpting, the physician can target those two areas, making a dramatic difference in how you look and, ultimately, feel. Although you might notice some change within a day or two, within roughly two months, you will see the full effects of this revolutionary fat-reducing treatment. Depending on the volume of fat, you might achieve your goals with just one treatment, but if necessary, the physician can perform several. We are dedicated to offering the safest and most effective med spa solutions ensuring beautiful and long-lasting results."
The clinic's other services include BOTOX, laser hair removal, lip injections, Brazilian butt lift, tattoo removals, body contouring & fat reduction, facial injectable cosmetic procedures, body laser & treatments, facial laser & treatments, PRP hair growth, dermal fillers, massage therapy, spider vein removal & vein treatment, vaginal rejuvenation, acupuncture & holistic medicine, and many more.
The clinic claims to be New Jersey's number one expert Coolsculpting provider. It is run by board-certified physicians Dr. Hardik Soni and Dr. Monika Soni. They have already performed over 5,000 Coolsculpting treatments at Ethos Spa. They say that there is no need for needles, surgery, or anesthesia leading to zero downtime. The clinic claims its treatments can help achieve results that may not be possible through diet and exercise. They also claim to provide maximum discounts whenever possible.
The center's website answers all the common questions associated with the procedure such as treatment times, eligibility, comparisons to Liposuction, SculptSure, and Zerona, cost, safety, and effectiveness in an easy to digest FAQ format. The website goes into specific details of the procedure for each target area. The website has plenty of videos and before and after pictures that showcase successful procedures.
The New Jersey Center for CoolSculpting is a division of NJ Center for CoolSculpting in Summit, New Jersey. Its staff consists of board-certified doctors, certified aestheticians, and licensed physician assistants that the center claims are collectively regarded as national leaders in body contouring. The center performs hundreds of body contouring sessions each month. Interested customers can find more details regarding the center and its operations on their Facebook page.
###
For more information about NJ Center for CoolSculpting, contact the company here:
NJ Center for CoolSculpting
Hardik Soni
+1 908-273-5400
[email protected]
89 Summit Ave Suite 100
Summit
NJ
07901
USA