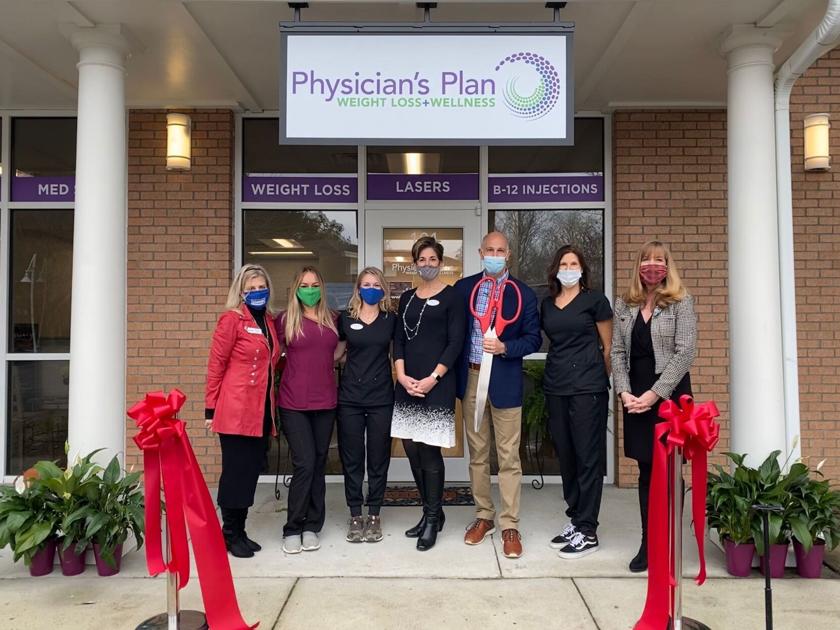 Medical director and owner Dr. Christopher DiOrio, along with Mount Pleasant Council Member Kathy Landing, and Mount Pleasant Chamber of Commerce Director of Development Rebecca Imholz, recently attended the ribbon-cutting ceremony for Physician's Plan Weight Loss and Wellness in Mount Pleasant.
"Nothing gives me greater satisfaction than to help patients reach their personal wellness goals," said DiOrio. "We all know when you look better, you feel better, and your self-confidence soars."
Physician's Plan Weight Loss and Wellness is described as a place where patients receive medically-supervised treatment plans created to fit the needs of each individual. DiOrio said that for more than a decade, the Physician's Plan medical team has helped people achieve healthier lifestyle goals and enhance their natural beauty through "the latest Med Spa and aesthetic treatments."
In an effort to mitigate the spread of COVID-19, Liz Williamson, the clinical director, said that "we also launched our online store so patients have nutritional foods and skincare products available for home-delivery or contactless rapid pick-up."
To celebrate the opening of the new location, Physician's Plan will is extending discounts on many of their cutting-edge Med Spa services and anti-aging treatments including facials, microblading, collagen treatments, photo facials, laser hair removal, chemical peels, and injectables like Botox and Juvéderm.
The office is located at 1705 Beaucastel Road Unit #101, Mount Pleasant. To view the full menu of services at Physician's Plan, go to www.physiciansplan.com .