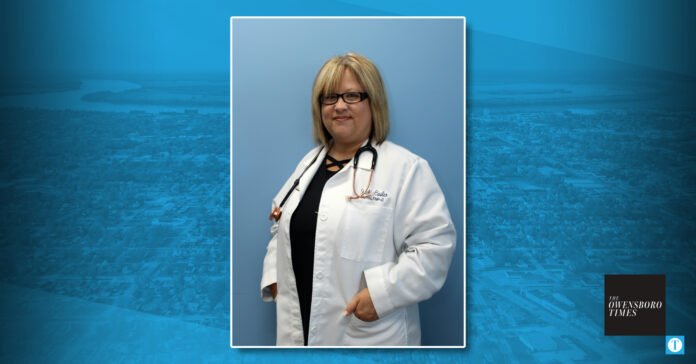 Jackie Easler and Julie Rice are excited to open their new practice, Easler and White Mediversal Group, in Owensboro on April 5. The duo are proud to bring something unique to the community, offering a wide range of care in one place. 
"Julie is a psychiatric nurse practitioner and I am a family nurse practitioner," Easler said. "It's really neat because you can get it all in one office and not wait months and months to get an appointment."
Easler and White Mediversal Group will offer primary care, urgent care, sick visits, well visits, psychiatric visits, plus child and family care — and they have future plans to expand to include other unique services. 
"I had to refer my patients to other places and it took forever to get them in somewhere," Easler said. "The last place I was at did a lot of holistic methods. I have some training and I may incorporate some of it."
Easler says their new practice will offer medical freedom, giving patients more choice in their care. Having multiple services offered in one place will help cut down on the need for referrals.
"I am not a provider that wants to keep adding medicines and chasing symptoms," she said. "I want patients to have the healthiest life possible and the best quality of life because they can get good care here. When I work with a diabetic patient and their A1C comes down, that's what gets me excited — working as a team between the patient and the provider."
The practice — which will be located at 922 Triplett Street, Suite 7 — is already booking appointments. Easler said they accept Medicare and Medicaid as well as other insurances. 
"We are taking new patients and we are taking all insurances," she said. "Not many providers take Medicare and Medicaid because they don't pay as much. I am more interested in making sure my patients are taken care of and needs are met."
The duo are already brainstorming services that can be added.
"Later on we may be able to offer spa services such as botox and CoolSculpting," Easler said. 
She expects their practice to be a valuable asset to the community. 
"I am excited that we are having an office in Owensboro that allows people to come and feel safe and be able to get the services they need without having to wait on a waiting list for months and months, or go out of town. Everything they need right here in Owensboro," Easler said. 
Easler and White Mediversal Group can be found on Facebook and Instagram. Their phone number 270-240-4038 will be live when they open on April 5.