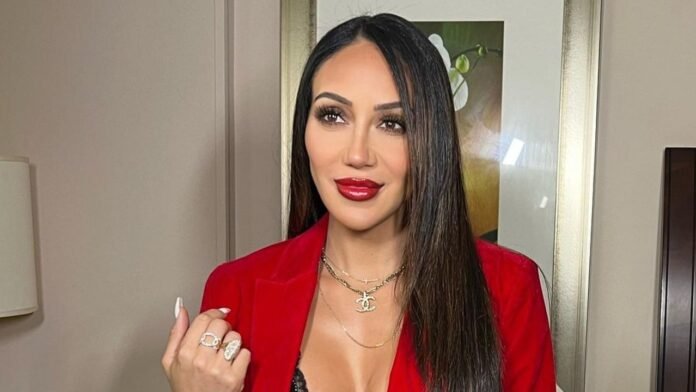 Kyle Richards' body transformation raised multiple speculations when the actress stepped out with a much thinner frame last year. Melissa Gorga was also one of those who thought Kyle Richards used Ozempic to achieve her new weight level. The designer admitted that she assumed her friend was on the popular drug too. Get the full details below. 
Melissa Gorga Thought Kyle Richards Used Ozempic 
Melissa was with Jeff Lewis on Thursday, January 26, when she confessed that she initially thought Kyle Richards used Ozempic. 
"I'm not gonna lie, when I first saw her, I was like, 'Ooh she's taking that stuff,'" she said on SiriusXM's Jeff Lewis Live. The Real Housewives of New Jersey star said she changed her mind after Kyle publicly denied using Ozempic last week.
"And then, when she said that, I'm like, 'Oh OK maybe not.' You know, I don't know. I didn't even text her and ask her," the TV personality admitted.
However, host Jeff Lewis didn't believe that Kyle Richards' body transformation isn't from the popular drug. He posited that the RHOBH star initially used it and then stopped so she could say, "I'm not on it!" and not lie. 
He added that he didn't believe Kyle's explanation that she cut out carbs, alcohol, and sugar from her diet. "I love her, but it's not just not drinking since July – I mean, come on," the radio personality said, while Melissa chimed in that Kyle looks great. 
Melissa Gorga Isn't A Fan Of Ozempic
Melissa has never been afraid to own up to her plastic surgeries. The author previously owned up to getting a nose job, occasional fillers, and Botox. However, she implied that she never tried Ozempic although people in her "inner circle" and "family members" use the viral drug.
The singer stated that the drug made them turn into "stick figures" which she doesn't like. 
"I like more of a womanly figure like Jennifer Lopez – to me, that's a body."
On the other hand, Jeff confessed that he's been looking into a prescription. The talk show host even claimed he found one option of three months for $1,300 to "lose the 10, 12, 14 pounds."
Melissa became close friends with Richards after they starred in Season 1 of The Real Housewives Ultimate Girls Trip together. The businesswoman commented on the drug just days after the Halloween Ends actress shut down rumors that she used Ozempic to achieve her new hot body. Instead, Kyle said she simply changed her diet. 
Kyle Richards' body transformation has been making headlines since she appeared at the People's Choice Awards. However, the actress repeatedly shut down claims that she used Ozempic. Since many influential figures are on the popular drug, this particular rumor may take a while to die down.