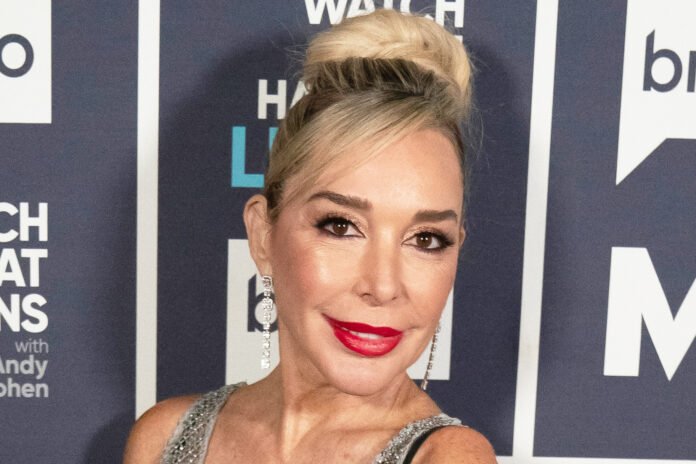 Bravo Insider Exclusive!
Create a free profile to get unlimited access to exclusive videos, sweepstakes, and more!
Sign Up for Free to View
If you want to know what cosmetic enhancements the Miami Housewives are doing, all you have to do is ask. At The Real Housewives of Miami Season 4 reunion, Alexia Echevarria revealed that, in recent years, she swapped her breast implants for fresh ones of the "same size." Larsa Pippen also addressed her plastic surgery, explaining, "I've had my nose done. I've had my lips done… I've had my boobs done before." During a January Watch What Happens Live appearance, Lisa Hochstein, who is married to a plastic surgeon, admitted she recently "overdid it" with facial fillers and was working to remove them.
More recently, Marysol Patton snapped a selfie at the doctor's office that detailed her own latest treatment. In a March Instagram Story, the RHOM cast member shared she was getting "more Ultherapy!!!" In the snapshot, Marysol posed with Dr. Anish Dhadwal, owner of Dr. Anish Aesthetics, and her caption called the procedure a "Non surgical facelift." According to Dr. Anish's website, this scalpel-free session is designed to produce new collagen deep beneath the skin's surface to lift and tighten the face.
Ultherapy is a popular treatment among Bravo stars. Back in 2016, Kim Zolciak-Biermann told BravoTV.com of getting the procedure: "I feel like I look more refreshed. . . The downside is waiting the couple months to notice the difference." The Real Housewives of New Jersey's Teresa Giudice spoke about her own Ultherapy experience in 2020. "This treatment was done in 2 hours with no downtime," Teresa noted in an Instagram post. "Results last 1-2 years!!!"
Any health-related information is not intended to be a substitute for professional medical advice, diagnosis, or treatment. Always seek the advice of a physician or other qualified health provider for any questions you may have regarding a medical condition, or before embarking on any diet, exercise, or wellness program.
Want more RHOM? New episodes are streaming now on Peacock.
Bravo's Style & Living is your window to the fabulous lifestyles of Bravolebrities. Be the first to know about all the best fashion and beauty looks, the breathtaking homes Bravo stars live in, everything they're eating and drinking, and so much more. Sign up to become a Bravo Insider and get exclusive extras.