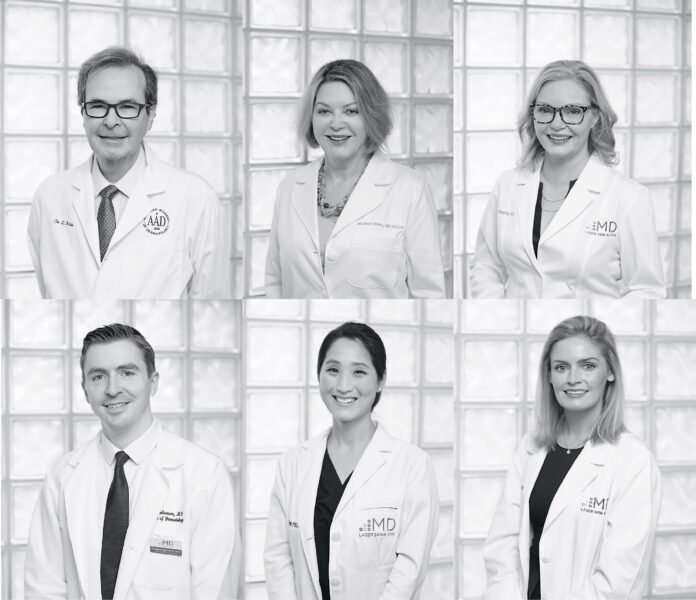 An affiliate of Anne Arundel Dermatology
Dr. Robert Weiss, Dr. Margaret Weiss, Dr. Karen Beasley,
Dr. Christian Halvorson, Dr. Sarah Hahn Hsu, Dr. Claire Noell
The Maryland Dermatology, Laser, Skin & Vein Institute (MDLSV) was founded by two world-renowned leaders in dermatology and dermatologic surgery, board-certified dermatologists Drs. Robert and Margaret Weiss, who were later joined by Karen Beasley, Christian Halvorson, Sarah Hahn Hsu, and Claire Noell. In 2018, MDLSV joined Anne Arundel Dermatology, one of the region's largest dermatology practices. With more than 40 lasers, MDLSV offers the most up-to-date non-surgical treatments available, specializing in full-skin examination, general dermatology, sclerotherapy, lasers, energy-based treatments, injectables such as neuromodulators (Botox®) and fillers, leg veins, and skin cancer. It is also accredited by the American Society for Dermatologic Surgery to offer a one-year cosmetic dermatology fellowship for new dermatologists. MDLSV is home to the MD Body Sculpting Center, offering UltrashapePower®, CoolSculpting™, Ultherapy™, Vanquish™, EMSculpt™, Exilis™, SculpSure®, and Kybella®.