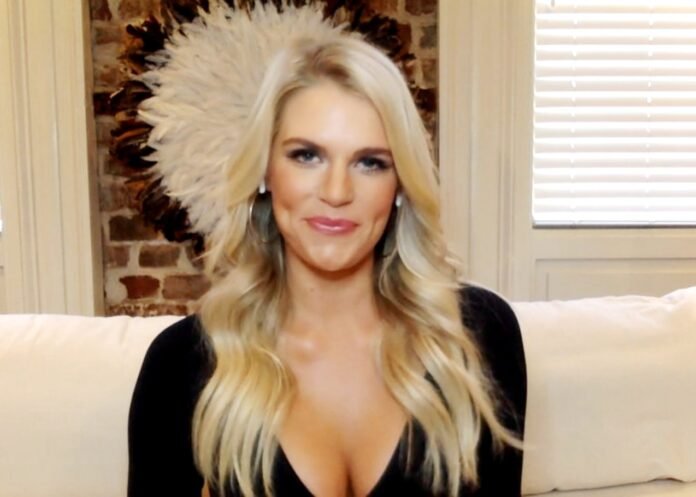 Madison LeCroy clapped back at internet trolls who called her a "monster" after she explained why she chose to have plastic surgery.
Madison took to Instagram on February 14 to promote her plastic surgeon, Dr. Patrick O'Neill, and share her own plastic surgery experience. After giving birth to her son Hudson eight years ago, the Southern Charm star looks amazing in the sexy, nearly nude photo she posted. Madison also revealed in the caption that Hudson was born at a whopping 10 pounds, and she explained why she felt the need to go under the knife.
"Plastic surgery. Two words I hadn't given much thought to. I never thought I would need, much less want, plastic surgery," she began the caption. "However, after giving birth to [a] 10 [pound] baby eight years ago, I no longer felt confident in my own skin. I've always been fitness obsessed and aware of what I was eating[,] but sometimes, no matter how much you diet and exercise, there are areas that don't quite bounce back to where they were originally."
She also wrote, "Women should never be shamed for doing anything that makes themselves more confident or love themselves more. If it makes you feel better about yourself, do it! If your sister, mother, daughter or friend is considering doing something to boost their confidence and self-worth, then support them! Just like Dolly Parton said, 'If I see something saggin' , baggin' or [draggin'], I'm gonna have it nipped, tucked or sucked.'"
After stating that women "should never be shamed" for an elective procedure, that's exactly what appeared to happen to Madison once a seemingly jealous fan commented.
"I had a 10 pound baby and I didn't get to have plastic surgery!!! But good for you," the female fan wrote.
Madison responded with, "One thing you should never do is compare yourself to other people."
Then, another fan decided to weigh in by blasting the hair stylist's behavior on the show and alleging that no amount of plastic surgery could help the star look better.
"OK but the show is making you look like a monster no matter how tight your tummy is now so… work on that," the person wrote, adding a red heart emoji.
"Remember it's a 'show,'" Madison clapped back.
Although the star first revealed on Instagram late last year that she had received breast implants, she explained on the season seven Southern Charm reunion that she actually received a "full mommy makeover."
"I had a lift, implant, I had my belly button and everything reconstructed and that was six weeks ago," she told host Andy Cohen.
Regardless of what some fans might think or say, judging by the number of sexy photos she shares via social media, it's clear that Madison is happy with her makeover and comfortable in her own skin.
Photo Credit: Bravo