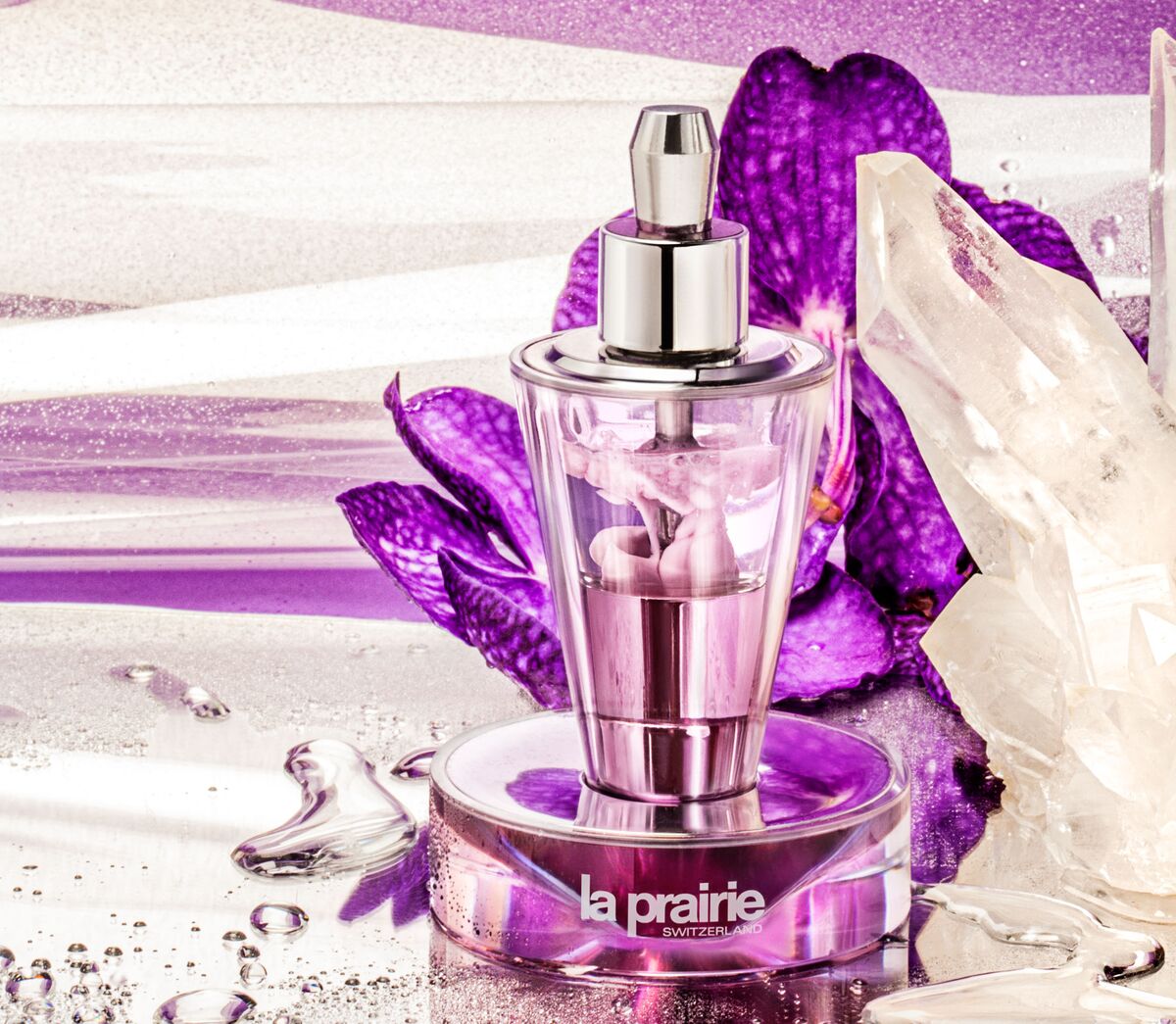 The buzziest beauty products today are "protocols" that offer highly concentrated treatments and are to be used only for a set amount of time. These intensive regimes can be packed with growth factors, which stimulate cell proliferation and collagen production, as well as peptide cocktails, which can minimize the appearance of fine lines and wrinkles. The high levels of active ingredients also make them pricier than a typical serum, and La Prairie's $1,980 Platinum Rare Haute-Rejuvenation protocol is one of the most luxurious of the bunch. It includes two patent-pending complexes and the brand's signature ingredients, caviar and platinum, to counteract the main effects of aging by softening the skin barrier and allowing the treatment to penetrate more deeply. The 30-day regimen is so potent, according to the Swiss brand, it should be applied only four times a year to give the skin time to rebalance.
THE COMPETITION
• The four-week Sisleÿa L'Intégral Anti-Age La Cure ($1,200) is inspired by a discovery that won the Nobel Prize for medicine in 2016. Each week of La Cure focuses on a different aspect of skin regeneration, including restoring cellular energy, softening, and improving elasticity and radiance.
• Dr. Maryam Zamani, one of London's most sought-after oculoplastic surgeons, knows a thing or two about eye rejuvenation. She designed a $235 eye ampul five-day program full of peptides, antioxidants, and meso-hydrators that brighten the eye area and reduce puffiness and dark circles.
• Bioeffect created the world's first plant-based epidermal growth factor out of Icelandic barley. (Some EGFs are derived from human stem cells.) Its $295 monthlong treatment is fragrance-, alcohol-, and oil-free. It boosts hydration and evens skin tone while minimizing wrinkles, redness, and pore size.
THE CASE
Some laser treatments—the gold standard in anti-aging—require a week of often painful downtime and can cost many thousands of dollars. Now that it's more difficult to visit a dermatologist for a tuneup, people are looking for at-home products that deliver serious results. La Prairie's formula comes in three 8-milliliter vials and consists of two tissue growth factors, a platinum cocktail containing three peptides, and the brand's signature cellular complex to create new skin tissue and rejuvenate the existing layer. $1,980