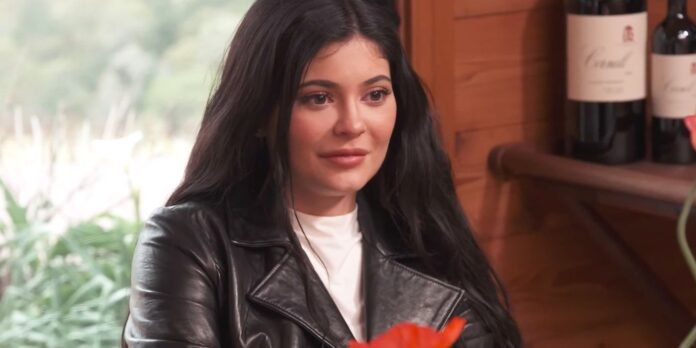 KUWTK's Kylie Jenner asked fans to donate to her make-up artist's GoFundMe. Many wondered why the billionaire couldn't pay for it herself.
Star of Keeping Up With the Kardashians Kylie Jenner is no stranger to backlash. Over the years she's faced criticism for a variety of issues, from plastic surgery to cultural appropriation. She now routinely comes under fire for traveling during the pandemic. Most recently, a call for charity backfired in a major way.
Kylie's make-up artist Samuel Rauda got into a car accident earlier this month. As a result of the accident, he underwent brain surgery and was left with hefty medical bills. Posting to Instagram Stories, the reality star called for prayers and shared the GoFundMe that was set up by the make-up artist's family. She asked her followers to swipe up on her story and donate. The mogul probably thought she was doing something altruistic. But considering this donation request came from the highest paid celebrity of 2020, it didn't go over very well.
Continue scrolling to keep reading
Click the button below to start this article in quick view.
Related: KUWTK: Fans Roast Kendall & Kylie Jenner's Home Cooked Food
A viral tweet which was posted to the r/KUWTK subreddit perhaps put it best. Twitter user @nataleebfitness wrote "wait so kylie jenner's make up artist got into a car accident and needed $60k for emergency brain surgery and she asked her fans to donate???? and then only donated $5,000 when she's a literal billionaire? the wrong people have money." Reddit users overwhelmingly agreed, calling it "infuriating", "quite vile" and especially tone-deaf when so many are struggling financially in the pandemic. They also brought up her similar behavior in the past, when she only donated $10,000 to a GoFundMe for then-best friend Jordyn Woods' father. One Reddit user pointed out that with her massive net worth, "5k from her is like giving a dollar."
The Reddit users also pointed out how her gauche social media behavior made the bad situation even worse. Kylie often shows off her wealth, including multiple mansions and a custom private jet. She frequently posts about designer outfits and gifts to daughter Stormi, which likely cost tens of thousands of dollars each. The 23-year-old also uses Instagram for financial gain, whether promoting her own products or posting sponsored content. At this time, the GoFundMe for Samuel has reached about $100,000 of its $120,000 goal. While some of that may be due to Kylie's influence, it's still likely she could have covered the entire requested amount and then some.
Kylie has yet to respond to the criticism, and may not at all. She will sometimes clap back, but more often ignores internet backlash and continues to make the same errors. Some may hope she learns from the experience but that has not been the case in the past. Whether or not she addresses this particular situation, one thing is very clear. The show that made her famous may be wrapping up, but Kylie will keep making headlines well past Keeping Up With the Kardashians' end. 
Next: How Kylie Jenner Is Surpassing Kim Kardashian's Popularity & Fame
Source:  Reddit
90 Day Fiance: Inside Colt Johnson's Transformation (Before & After)