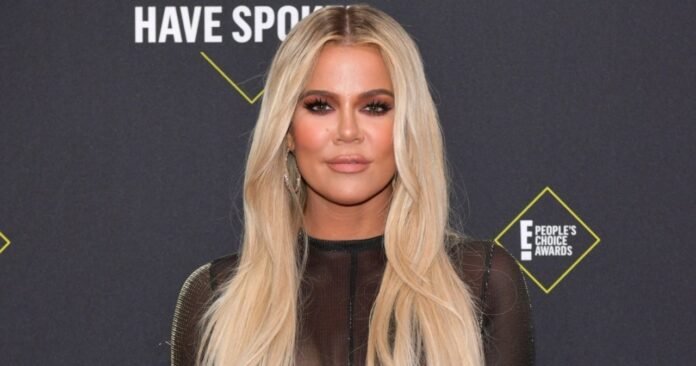 Khloe Kardashian shared a new video on social media, and it has sparked a lot of speculation that she's recently had plastic surgery. In the video, Kardashian is promoting her new collaboration with Ipsy, and beauty service that delivers monthly bags of trial-size products to subscribers. The reality TV star reveals in the clip that she has partnered with the company to curate a special bag of full-size products that she uses regularly, which will be released in May.
What most social media users are noticing, however, is how different Kardashian looks. Many seem to believe that she had plastic surgery, and the reactions have been mixed. Some are not sure about it, but others are expressing support. Notably, Kardashian has not commented on whether or not the speculation is accurate, but she did turn off the comments on the post. Scroll down to read what Twitter users are saying about it, and lets us know what you think in the comments.


"Khloe Kardashian reboots her face every 2.5 months and I am always stunned at what the new update gives," one person commented.
there is absolutely no way Khloe Kardashian did that to her face😳 pic.twitter.com/1GgED4lxTI


— nobody's nothing. (@MondeRSA1) March 9, 2021
"She looks amazing," someone else said, adding, "but that's a procedure, not a routine to get that way!"
She no longer looks like her. But I guess that was the goal.


— Stosh (@Stosh84) March 10, 2021
"SHES LOOKING FAB FOR IT TOO," one fan cheered.
khloe kardashian is beautiful surgery or not. y'all love to bully this woman so much it's so ugly. i promise it costs nothing to be kind. pic.twitter.com/t9GOiF0BLm


— cass ❁ (@obviousspov) March 10, 2021
"I think Khloe looks great! Y'all just hate everything about her," a fan tweeted in defence of Kardashian.
I just feel like if y'all are gonna care about bullying and mental health that should extend to everybody. Otherwise what's the point? https://t.co/RuHYRqXFLf


— ty (@TyBrow_) March 10, 2021
"Guys …is it just me or is something weird going on with Khloe Kardashian's face?" a Twitter user asked.
Y'all shouldn't act surprised about Khloe Kardashian ruining her face, it's your fault, constantly making fun of her, calling her the ugly sister, making her insecure about the way she looks, what did you expect?! pic.twitter.com/eFcSEfDCAc


— wokestan (@woke_stan) March 10, 2021
"Khloe is clearly insecure and yall not helping by bullying her [every time] she looks different," another user said.
The devil works hard but no one and nothing works harder than Khloe's FaceID pic.twitter.com/l6aQprkZvL


— IGZ (@igzrap) March 10, 2021
"The internet and society called Khloe Kardashian ugly for YEARS, and now is surprised, saddened, and upset about her allegedly having multiple plastic surgeries / injectables. Hypocrisy is a funny thing," one last user offered.