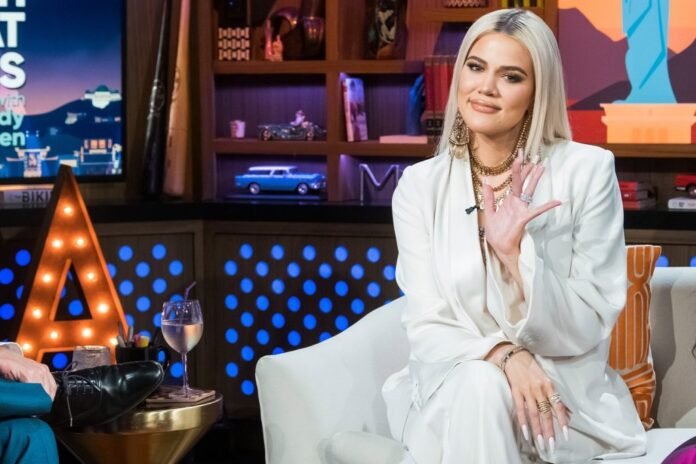 Khloé Kardashian is one of the most famous celebrities on TV. She rose to fame on her family's reality show Keeping Up With the Kardashians, which premiered in 2007 and has since spanned 20 seasons. Since then, she's changed and grown so much, not just as a person but also in her looks.
Many of her fans and followers are convinced she got plastic surgery to change her facial features, but she's never admitted to receiving any work other than fillers. Still, speculation about Khloé Kardashian's looks has continued. After a video about her looks went viral in March, Kardashian addressed her critics with an honest message about the impact of the negative comments.
Khloé Kardashian's looks continue to make headlines
Earlier in March, an article emerged about her face over the years, which included a picture from 2007 and one from 2021. In response, TikTok user @mackincasey posted a video criticizing the story, saying Kardashian would obviously look different after so many years.
"This is your cover story — this is what you decided to go with?," the person said in disgust. "They want to show a picture of her from over a decade ago … they're going to post these pictures side-by-side and be like, 'Uh, Khloe did too much.'"
"You guys act like you haven't watched Khloé do the exercises, eat right, etcetera," they continued. "… You guys posted when she worked mad hard just to forget and leave it all behind. Where are the ones where she looks healthy and happy?"
After the Instagram fan account Kardashian Video reposted the video, Kardashian hit the comment section to share her thoughts on the article. "I don't want anyone to kiss my a**. I'm not asking for that. But what I am asking for is for people to realize just what articles like this does to someone's soul and confidence," she said.
She went on to thank those who stand up and speak out against these types of situations, including the Tik Tok user, whom she called "so kind."
"I am so very grateful and appreciative of anyone who stands up to bullying or people writing story's simply for clickbait," she continued. "Defending someone, especially when we don't know one another makes my heart happy. That's the person I am. I like to defend what is right. Thank you everyone for your sweet comments and thank you @mackincasey for being so kind."
RELATED: Khloé Kardashian Once Admitted to a Procedure That 'F*cked Up' Her Face
Aside from this latest situation, there have been several other times when Kardashian has addressed comments about her appearance. She's even made fun of herself, including in 2020 when she told her friend Simon Huck on the Emergency Contact podcast that they met "five faces ago."
But sometimes, people take it too far. Such was the case in October 2020 when a social media user rudely told Kardashian she looks "different every week," prompting a clap-back from the reality star.
She tweeted at the time: "I'll never understand how bored or unhappy some people can be. I am someone who would never comment something unless it's positive. I believe in uplifting and complimenting one another. Who has the time chiiiillllldddd?! Time is precious boo. I'm spending it on happy things ❤️"
Even though she's bounced off the criticism before, it's clear that these comments can bother her sometimes. Knowing that, hopefully, people can be a little respectful toward her on this topic in the future.