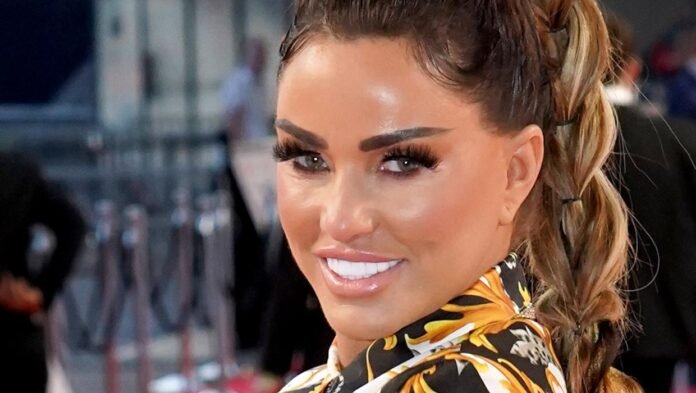 Katie Price has defended her decision to get plastic surgery after secretly undergoing an eye and brow lift in Belgium last month.
he former glamour model reportedly splashed out £10,000 (almost €12,000) on her latest facial surgery.
She has previously undergone several other procedures, including Botox, lip fillers, rhinoplasty, facelifts, Brazilian butt lift, liposuction, and a number of boob jobs.
She appeared on ITV's Lorraine on Thursday to show off her new look, where she confessed that she had no plans to stop getting work done.
Host Lorraine Kelly said: "I'm looking at you now and I want to say to you, 'Don't have any more work, you're fine.'"
Katie replied: "You sound like my mother! You sound like my mum, she's like 'What are you doing, where are you going?'
She explained that when her mum Amy tells her she doesn't need the surgery, she responds: "Mum, it's what I want. Just accept it and don't drive yourself mad."
The 43-year-old recalled how her mum told her off after she got a brow lift and attended the National Diversity Awards with her son Harvey wearing a large bandage on her head.
She said: "When Harvey won the awards, so many people texted me saying 'What was that hat you had on your head?'
"I said 'It wasn't a hat, it was a bandage.' I had a brow lift and my mum was like, 'What are you doing that for?'
"I said, 'Mum, I'm in my 40s and I had my whole career natural except my boobs and I'm going to have surgery.'
Defending her decision to go under the knife, Katie added: "I'm in my 40s so why not? Everyone knows I'm gonna do it and everyone picks on me for it but I'll try these things. There's so many people who have these tweaks and say 'I'm natural.' Are you joking?"