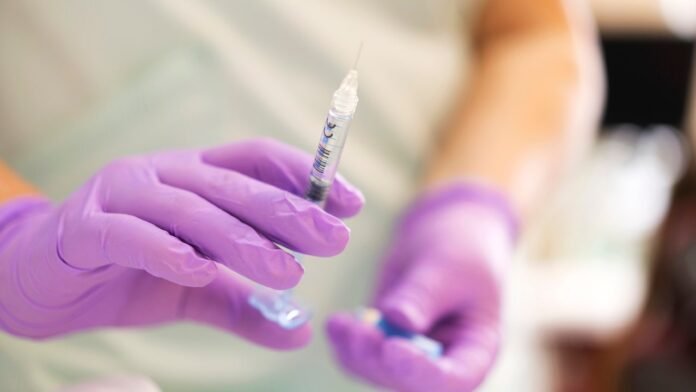 Practitioners who opt to inject using a cannula have good reason to go this route: to avoid intravascular placement. "Cannulas are much larger than needles making them very unlikely to enter into vessels," says Dr. Alexiades.
Why are tear troughs so tricky to treat?
To state the obvious, the eyes perform a critical human function, and they're deserving of a healthy amount of respect when considering treatment in this area. "The tear trough is a tricky area, and it really exemplifies [a situation] where the experience of the physician performing the treatment is crucial," says Dr. Avram. 
He notes that because there are several components of what people refer to as their undereye bags, it's crucial for all undereye filler appointments to begin with a consultation. Skin laxity, fine lines from sun damage, and wrinkles caused by muscle movement all contribute to what makes up an undereye hollow.
"When you talk about the trough itself, that's something that [changes] as we age. Our skin becomes more lax because of decreasing levels of elasticity, fat, and bone, which causes sagging of skin and then a hollowing appearance," says Dr. Alexiades, all of which will be evaluated during a consultation to determine the best therapy route.  
Who's a good candidate for Volbella? 
"I find that the best candidates for undereye filler are those who don't have a lot of laxity, who don't have a lot of lines, but a [substantial] trough there," says Dr. Avram, before noting that this condition appears in patients of all ages. "Another nice thing about filler is that we can use it to treat all skin types."
Not everybody's a good candidate for tear trough filler, though, says Dr. Woodward. For patients with moderate to severe skin laxity, a blepharoplasty is a more effective option while those with dark circles or pigment issues are better treated with laser resurfacing. 
How will Volbella improve patient results?
"The education that recently launched emphasized structure and subtle correction," says Dr. Alexiades, starting with the need for doctors to view the face holistically, adjusting the midface first, then lightly filling the hollow.
Dr. Alexiades explains this in terms of how modifying one facial feature can affect the appearance of the others: "As you age and tissue descends, you get in a triad — infraorbital hollows, nasolabial folds, and jowls," she says. "If you adjust the midface and you use fillers to lift and elevate that tissue, it reduces the size and depth of the infraorbital hollow, so you can use less filler in the area and you get a better aesthetic outcome."