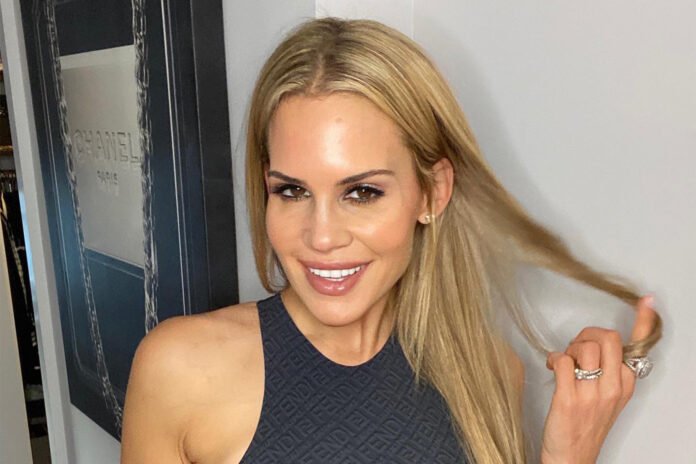 Bravo Insider Exclusive!
Create a free profile to get unlimited access to exclusive videos, sweepstakes, and more!
Sign Up for Free to View
Jackie Goldschneider is getting candid about the cosmetic procedures she's undergone in the past. The Real Housewives of New Jersey cast member recently addressed rumors of plastic surgery, candidly stating, "I've never touched my face."
In a recent interview with In Touch, the mom of four addressed speculation about whether she's had work done on her face. "Actually, it's so funny because people say on social media, I'm very open. Yeah. The only plastic surgery I've ever had is on my body," she told the magazine. "I had the mommy makeover, but I've never touched my face."
She went on to explain, "So I injected my lips a little bit. OK. And I get Botox, but I have never done anything else to my face. My nose is my nose. My eyebrows are my eyebrows. I've never had a facelift, I don't do anything."
Jackie concluded by adding, "So for me, It's kind of like when people say that I'm like, I, I never did anything. I did learn how to contour, you know, I did get better extensions, you know?"
Jackie isn't the only RHONJ cast member to get real about plastic surgery in recent weeks. Back in February, fellow RHONJ 'Wife Jennifer Aydin revealed she had her chin implant removed, sharing a photo of the aftermath on Instagram.
Bravo's Style & Living is your window to the fabulous lifestyles of Bravolebrities. Be the first to know about all the best fashion and beauty looks, the breathtaking homes Bravo stars live in, everything they're eating and drinking, and so much more. Sign up to become a Bravo Insider and get exclusive extras.