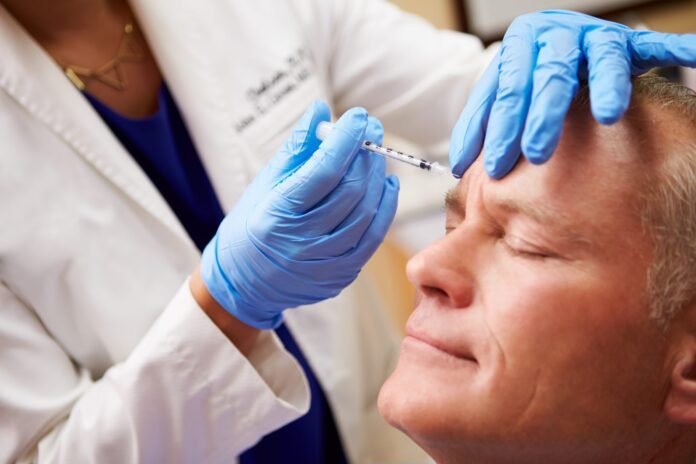 "Daewoong says the ruling will discourage innovation by creating a new road map for monopolists to claim injury: now they need only find an overseas company that has a dispute with its overseas competitor, latch onto the dispute to claim standing at the ITC, and they can disrupt  competitors' supply chains to bar competing products from the U.S. market."
Korean company Daewoong and its U.S. counterpart Evolus recently found themselves in a dispute with U.S.-Irish company Allergan and its counterpart Medytox over misappropriation of both a bacterial strain and the manufacturing process to make cosmetic injection products from that strain. Daewoong recently received Food and Drug Administration (FDA) approval to market an injection in the United States that competes with Botox, owned by Allergan-Medytox. In order to prevent this entrance into the market, Allergan-Medytox filed a complaint with the International Trade Commission (ITC) to block imports of the new product under Section 337. The only relationship between Allergan and Medytox is an anticompetitive market allocation agreement. Daewoong's new product posed a threat to the profitability of Allergan's agreement with Medytox and therefore became the subject of a dispute before the ITC. Importantly, the manufacture of the products occurs in Korea and the injectables are then imported into the United States.
Section 337 investigations, which are conducted pursuant to 19 U.S.C. § 1337 and the Administrative Procedure Act, include trial proceedings before administrative law judges and review by the ITC. Here, an Administrative Law Judge (ALJ) issued a final initial determination (FID) on the matter, banning the product for 10 years. The ITC then affirmed and ruled in Allergan-Medytox's favor and instituted a 21-month ban on Daewoong-Evolus products, as that would be the appropriate time for research and development of those products in the United States.
The ITC explained its reasoning for what some have characterized as a controversial decision to block imports based on foreign misappropriation of a foreign trade secret that is not owned or practiced by any U.S. company, stating: "there is no requirement in Section 337(a)(1)(A) that trade secrets be developed, created, or practiced in the United States," that "standing before administrative agencies is distinct from constitutional standing before Article III courts," and that injury can be shown by "lost market share, lost profits, and underselling" for any product that "'directly competes' with the accused products."
Notably, although the Commission found that the particular strain of bacteria had also been misappropriated along with the manufacturing process, it also found that the strain was not able to be considered a trade secret and therefore failed to provide a basis for misappropriation of the strain.
Daewoong argues that the public policy implications of the ITC's findings are vast, while Medytox counters that this type of issue has been before the Commission previously and that it has proper jurisdiction to decide these matters.
A Slippery Slope
Daewoong makes three key assertions: (1) that the ITC misused Section 337, (2) that the ITC did not have proper jurisdiction, and (3) that the ITC failed to consider the public interest implications of its decision. "The ITC's decision will cost U.S. jobs amid the recession and hurt consumer and medical-professional choice, innovation, and healthy competition," said Daniel Zaheer, an attorney with Kobre & Kim who is representing Daewoong. "In doing so, it will fortify a monopoly and inhibit the development of new therapies to treat serious disease."
Generally,  Daewoong says the ruling will discourage innovation by creating a new road map for monopolists to claim injury: now they need only find an overseas company that has a dispute with its overseas competitor, latch onto the dispute to claim standing at the ITC, and they can disrupt  competitors' supply chains to bar competing products from the U.S. market. In gutting any requirement to show actual standing or harm, the decision allows virtually any monopolist to purchase an import ban by hooking itself onto another party's claim. Zaheer added:
The decision paves the way for foreign companies to exploit the ITC for their own purposes in the future – giving monopolists a clear road map to use the Commission to stifle competition. It's a land grab by the ITC that should worry every American business, and would fundamentally change U.S. trade policy…And for the first time, the ITC is asserting jurisdiction over a wholly foreign dispute involving foreign intellectual property, setting itself up as a world court that polices overseas IP. This not only goes well beyond the ITC's mandate, but is contrary to Supreme Court precedent on extraterritoriality.
Daewoong's position is supported by comments of the American Antitrust Institute on the Public Interest. The ITC's decision is problematic, says the Institute, "because it creates perverse incentives without serving the underlying goals of U.S. competition or intellectual property policy." Essentially, the comments reason that the FID is not in the public interest because it creates the option for dominant U.S. firms to purchase a foreign firm's exclusionary rights and therefore protection from competition. The FID also "turns a blind eye to the risks and costs of encouraging pretextual cash or in-kind foreign rights transfers, effectively creating a market for such transfers dedicated to nothing more than gaming and abusing Section 337 to anticompetitive ends.
The ITC Policy Project reiterates this concern: "In effect, the ITC has invited any industry in the United States to seek an exclusion order against any competing imports involved in a trade secret dispute anywhere in the world," said Project contributor Bill Watson in a recent blog post. Watson reasons that enforcing purely foreign trade secrets does not protect U.S. intellectual property or promote American innovation. Instead, "it does limit consumers' access to competitively priced products."
This is a "one-two punch" said Molly Jones of Crowell & Moring, which was not involved in the case. The ITC's decision creates a "broader view on what can be considered a 'domestic' industry while also allowing more indirect avenues to be considered 'domestic.'" Specifically, all that is necessary for a company to be considered a U.S. company is for them to purchase the right by licensure and thereby establish jurisdiction to get the ITC to ban competitive products from the market, Jones said.
Zaheer said he hopes that the new presidential administration will step in to remedy the decision:
"Trade and competition experts are very concerned about the implications of this decision and the adverse effects it will have on hundreds of U.S. and international companies in the future, which is why we hope President Biden will overturn it. Failing that, we will ask the Federal Circuit to do so, to protect the future of competition and consumer choice in the United States."
Playing by the Rules
 But Nowell Bamberger of Cleary, Gottlieb, Steen and Hamilton, LLP, who represents Medytox, pointed to Federal Circuit precedent in Tianrui et. al. v. ITC, which the ITC relied on in this case. The Tianrui decision "is not extraordinary—there was no struggle to determine whether the ITC had jurisdiction because the case dealt with importation of goods," said Bamberger. Daewoong and Evolus are "importing a product and therefore have the obligation to comply with fair competition." Essentially, if a company engages in anticompetitive conduct in any market, that behavior should be excluded from the U.S. market, Bamberger said. He added that the ITC's ban is proper because "there are other market participants and Medytox developed their intellectual property over time and invested resources to create their product, where Daewoong-Evolus did not, which gave them an unfair advantage in the market."
Further, Bamberger said that there is no slippery slope problem because the ITC decision is limited to imports only and no monetary damages are awarded. However, "the purpose of the ITC is to ban importation of products and therefore remove a product form the market—as supply goes down, prices go up and therefore there are broader financial implications than just monetary damages," argued Ghaffari.
However, at the end of the day, said Bamberger, the purpose of the ITC proceeding is to determine what products get to compete fairly in the U.S. market, and Allergan-Medytox did have to invest resources in going to trial and defending on appeal, "which isn't easy."
Image Source: Deposit Photos
Image ID:50696489
Copyright:monkeybusiness 
is an experienced international intellectual property attorney and owner of Conley Consulting & Portfolio Advisors. After earning Bachelor degrees in physical chemistry and in neuroscience, she earned her Juris Doctor and Master of Law at Drake University, specializing in international intellectual property and international law. She completed her Master of Business Administration at Iowa State University. She currently specializes in patents, trademarks, and copyrights around the world relating to chemical, nanochemical, small molecule, biological, neurological, pharmaceutical, oil & gas, and general mechanical applications.