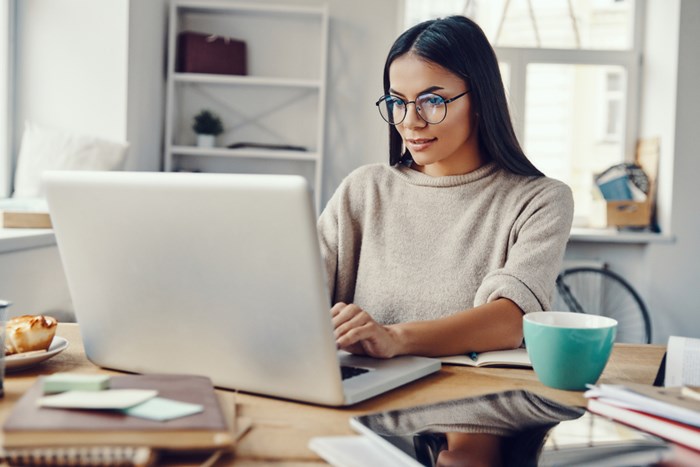 With the work-from-home culture that has sprung out of the pandemic, there are two stories being told.
The first is on social media. Working professionals are gleefully sharing memes about how much they love working in their pajamas, not doing their hair and makeup and getting to live a bit sloppily for a while.
The second is in the statistics. Since the pandemic began and people started working from home rather than the office, there has been a sharp increase in individuals seeking facial cosmetic procedures. This includes both med spa options and plastic surgery.
Are these two stories contradictory? Not necessarily. White collar workers can both love their additional comforts and be suddenly more aware than ever of the things they want to change about their appearance. Let"s take a look at the factors that are contributing to this pandemic plastic surgery boom.
Lights, camera – Zoom
For those who worked office jobs prior to COVID-19, the time they spent looking at their faces was minimal. In the morning, they'd get ready for work, glancing in the mirror or even dedicating 15-30 minutes to it as they did their makeup. After that, they didn't focus on their faces save for quick touch-ups in the bathroom during the day.
Now, they spend 9 to 5 with their face on a screen right in front of them. Not only is their face always in front of them to analyze, but the way they look at themselves on a screen is vastly different from how they look at themselves in a mirror.
The angles are different.
The lens distorts.
They aren't posing for the best effect at all times.
They are in motion, talking, interacting and presenting.
They are seeing their face as a whole, rather than focusing on individual parts, like when applying makeup.
In essence, flaws that went unnoticed or weren't bothersome before are suddenly a big deal to a lot of people. And now, they want to be proactive about addressing them and preventing more lines and wrinkles from developing. This has people seeking facelifts, brow lifts and neck lifts in greater numbers than seen in the past.
No paid time off? No worries!
Not everyone who is getting quarantine plastic surgery and med spa procedures is doing so because they are just now aware of signs of aging. Many of these people have long wanted to get something done but haven't been able to make it work with their schedule or didn't have enough paid time off for recovery.
While even those who work from home will need time off for certain procedures, by eliminating the commute and making it possible to work from bed, this can be reduced by a handful of days. And for people getting minimal recovery procedures, such as rhinoplasty, there is no need to stop working; they can just turn off the camera until their bandages are off.
Help around the house
Another bonus to pandemic plastic surgery is having help around the house while recovering. While this really only applies in households where two adults are working from home, or there is an older child doing virtual schooling, it makes a big difference.
Prior to COVID-19, getting plastic surgery meant not just time off for the patient, but for their at-home support. Now, whoever is helping can keep working and just take brief breaks to handle things related to recovery.
Smiling with your eyes
While masks are becoming less common thanks to the new CDC guidelines for vaccinated individuals, many places still require them. And this mask-wearing has had a big impact on how people see themselves. Since the eyes and forehead are all that is visible, people are heavily focusing on how these areas of the face look.
At the same time, they aren't interested in losing their range of expression to Botox and other paralytics. This has pushed many to opt for surgical procedures that help roll back the clock without sacrificing range of motion.
Stress ages you
Finally, there is one factor behind quarantine plastic surgery that we aren't talking about enough – the role stress plays in how we age. 2020, and thus far, 2021, are two years packed with collective and individual traumas. From losing loved ones to adjusting to life in isolation to getting sick with the virus itself, stress is either front and center or lurking in the background.
As a result, many people have aged significantly in the last year. Rather than sitting back and taking it, they are looking to address it and prevent it from getting worse.
The views expressed in this blog are those of the author and do not necessarily reflect the opinions of the American Society of Plastic Surgeons.