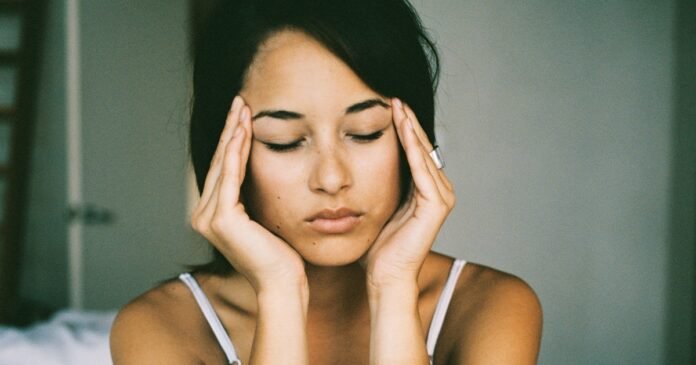 Grinding your teeth can definitely exacerbate temporomandibular disorders (TMD), which affect the jaw and result in chronic facial pain. These symptoms include pain, clicking, popping, and restricted mouth opening, says Field. "For patients who've been grinding for years, the muscle that allows them to close their jaw [becomes] big and bulky because they've been using it and overusing it all these years," says Morghem.
If your symptoms of grinding are very severe, Morghem says Botox could be one of the most helpful treatments. "Botox therapy actually stops that muscle from contracting to a degree, so [the treatment] will act as a dimmer switch and not allow that person to contract as hard as they were before." That said, it's a temporary fix, so she recommends getting the treatment every three to four months.
Studies referenced:
Borrero-Lopez O, Pajares A, Constantino PJ, Lawn BR. A model for predicting wear rates in tooth enamel. J Mech Behav Biomed Mater. 2014 Sep;37:226-34. doi: 10.1016/j.jmbbm.2014.05.023. Epub 2014 Jun 5. PMID: 24953823.
Commisso, M. S., Martínez-Reina, J., & Mayo, J. (2014). A study of the temporomandibular joint during bruxism. International journal of oral science, 6(2), 116–123. https://doi.org/10.1038/ijos.2014.4
Lal SJ, Weber KK. Bruxism Management. [Updated 2020 Oct 3]. In: StatPearls [Internet]. Treasure Island (FL): StatPearls Publishing; 2021 Jan-. Available from: https://www.ncbi.nlm.nih.gov/books/NBK482466/
Martynowicz, H., Smardz, J., Michalek-Zrabkowska, M., Gac, P., Poreba, R., Wojakowska, A., Mazur, G., & Wieckiewicz, M. (2019). Evaluation of Relationship Between Sleep Bruxism and Headache Impact Test-6 (HIT-6) Scores: A Polysomnographic Study. Frontiers in neurology, 10, 487. https://doi.org/10.3389/fneur.2019.00487
Oksenberg A, Arons E. Sleep bruxism related to obstructive sleep apnea: the effect of continuous positive airway pressure. Sleep Med. 2002 Nov;3(6):513-5. doi: 10.1016/s1389-9457(02)00130-2. PMID: 14592147.
Tan EK, Jankovic J. Treating severe bruxism with botulinum toxin. J Am Dent Assoc. 2000 Feb;131(2):211-6. doi: 10.14219/jada.archive.2000.0149. PMID: 10680389.
Wieckiewicz, M., Paradowska-Stolarz, A., & Wieckiewicz, W. (2014). Psychosocial aspects of bruxism: the most paramount factor influencing teeth grinding. BioMed research international, 2014, 469187. https://doi.org/10.1155/2014/469187
Yap, A. U., & Chua, A. P. (2016). Sleep bruxism: Current knowledge and contemporary management. Journal of conservative dentistry : JCD, 19(5), 383–389. https://doi.org/10.4103/0972-0707.190007
Experts:
Dr. Joseph Field, D.D.S., a Los Altos-based dentist
Dr. Sophya Morghem, D.M.D., cosmetic dentist