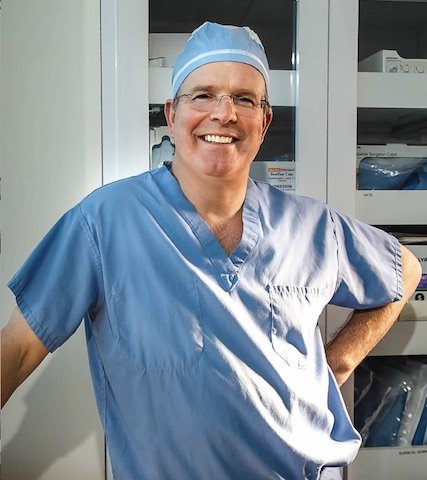 Partner Content
What are the most popular facial rejuvenation procedures?
A: Now that FaceTime and Zoom meetings are dominating the workplace, we are scrutinizing our appearances more than ever. Over the past year, we have seen a large increase in patients looking to rejuvenate their faces and necks.
There are several ways to tighten loose skin and remove fatty deposits on patients' necks. One procedure is minimally invasive and uses the cutting-edge MyEllevate technique, a permanent suture, anchored in the fascia behind the ear. That supports and tightens the neck and restores youthful contours patients want. The down time is minimal. Most men and women return to work within the week.
What is one of Dr. Claytor's specialized facial procedures?
A: Dr. Claytor is one of the few plastic surgeons in the area with the expertise and skill to perform the Deep Plane Facelift. It erases years from faces, particularly older patients' jowls, loose necks and drooping cheeks. A Deep Plane Facelift does not put tension on skin, enabling Dr. Claytor to achieve natural, long-lasting results.
Because the surgery can be done safely and comfortably under local anesthesia, patients experience faster recovery and less bruising. Dr. Claytor often combines the Deep Plane Facelift with blepharoplasty, a neck lift, and/or a lip lift to achieve the fully rejuvenated look patients want.
What are some of the most popular cosmetic procedures for the rest of our bodies?
A: To help patients regain their pre-childbirth or weight-loss contours, Dr. Claytor performs a drainless tummy tuck. Using liposuction, he removes excess skin and fat while tightening the rectus diastasis, or stomach muscles. Dr. Claytor's drainless tummy tuck technique leaves a layer of scarpa's fascia in place, allowing the body's own natural lymphatic drainage system to eliminate fluid that collects as the body heals.
This technique allows for a shorter healing time with fewer complications. The result is a smoother, flatter tummy. This procedure is often done in conjunction with a breast lift and/or breast augmentation.
What laser treatments does Claytor Noone offer?
A: Fractional laser treatments rejuvenate the skin, creating new collagen and elastin. This tightens the skin, giving a bit of a lift. It also makes skin more pliable, smoother, and brighter. Typically, three treatments spaced four weeks apart are needed for patients to experience optimal results  -with little or no downtime.
Intense pulsed light (IPL) treatments are a popular way to improve skin tone. IPL treatments can eliminate brown and red spots in the skin. In combination with the fractional laser treatment, IPL is incredibly effective on hands. It can tighten skin and remove age spots! IPL photo rejuvenation is also used on younger patients to refresh and even skin tones. And, IPL can kill the bacteria that causes acne.
Laser hair removal is a great option for people who are tired of shaving. This state-of-the-art laser is relatively painless. No more stubble or ingrown hairs! It requires up to six treatments to fully treat the hair growth cycle.
CO2 laser is a stronger option for patients looking for a bigger impact. Tailored to each patient, it eliminates or reduces fine lines, pigmentation, and evens skin tones. It requires one to two weeks of downtime.
What non-surgical options are available for fighting fat?
A: We have an array of non-invasive laser treatments that augment our surgical procedures. Some patients have some fatty deposits that resist diet and exercise. For them, we suggest CoolSculpting, a 25-minute, non-invasive procedure that freezes fat, permanently destroying it. The fat is eliminated from the body naturally over a three-month period.
What are the most popular injectables and what do they achieve? 
A: At Claytor Noone Plastic Surgery, we offer a variety of neurotoxins and injectable fillers to meet every patient's specific needs. Botox by Allergan, Xeomin, and Dysport are extremely popular neurotoxins that quickly reduce or eliminate frown lines and crow's feet. It is important that neurotoxins and fillers are administered by a highly trained physician, physician's assistant, or nurse practitioner who understands the musculature of the face.
Fillers offer instant gratification for those wishing to increase cheek volume (Voluma), fill nasolabial folds (Juvederm) or renew lip volume (Juvederm and Restylane Kysse). And we offer Bellafill, a five-year filler that simultaneously builds collagen.
What COVID-19 precautions are in place at Claytor Noone?
A: Dr. Claytor is a member of the Aesthetic Society's COVID-19 Task Force, and we take COVID-19 safety very seriously. We instituted many protocols, from disinfecting all surfaces between patients to temperature and pulse oxygen checks. We screen all patients and do COVID-19 testing for surgical patients. We have air purifiers and UV lights to continuously clean the air. Our staff has been outfitted with powered air-purifying respirators that are worn when they work with patients who are unmasked because they are getting treatments. Our patients' safety, and that our medical team, is our top priority.
135 S Bryn Mawr Ave Suite 300, Bryn Mawr, PA 19010
---
What's this?
This content is made possible by our sponsor. It is not written by and does not necessarily reflect the attitude, views, or opinions of the Main Line Today editorial staff.