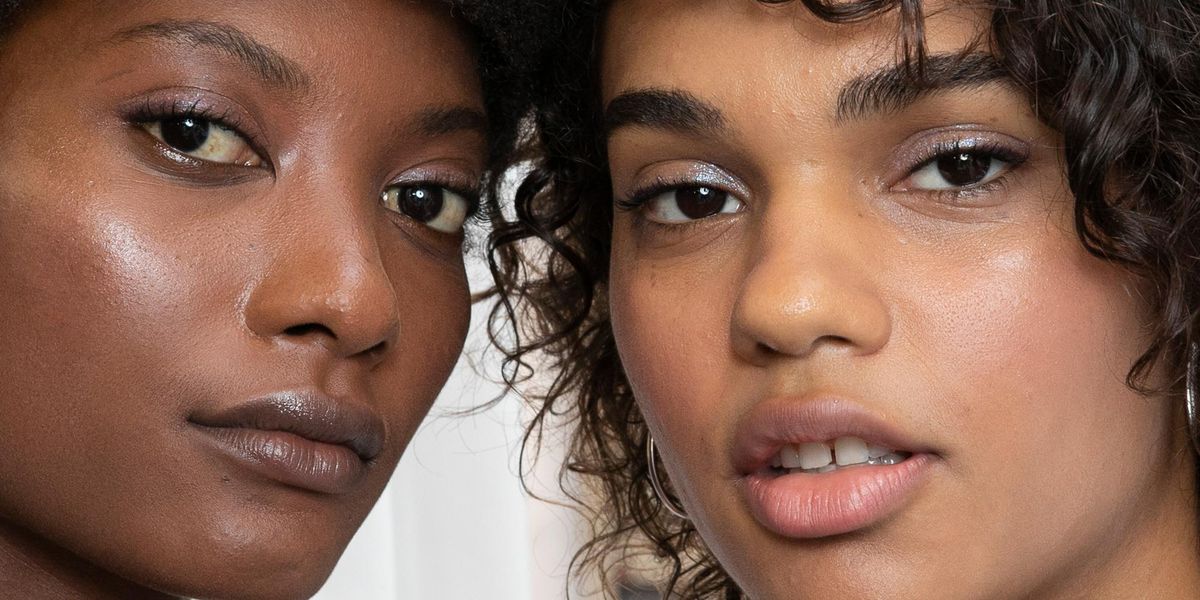 With mask-wearing still in full effect, it's safe to say that our skin is still going through it—think maskne, irritation, and of course, dryness. Pair face coverings with dipping temps and even the oiliest of skin types will feel dehydrated. Cue the latest skincare ingredient making waves in the industry (and promises to solve all of your dry skin woes): donkey milk.
While the somewhat unusual ingredient effectively douses the skin with much-needed hydration, it's also effective at reducing the look of fine lines and wrinkles (take it from Cleopatra, who was said to bathe in donkey milk to keep wrinkles at bay)—among other skincare benefits. Hey, if a beauty ingredient is good enough for royalty, it's good enough for us, so we tapped the pros to learn more about donkey milk and what makes it so beneficial for those with parched skin and beyond.
What's So Great about Donkey Milk?
"The composition of donkey milk is the closest to human breast milk," says Lena Philippou, co-founder of Greek beauty brand Korres. "And just like human milk, it is essential in building skin immunity, strength, resilience, and resistance to aging." Phillippou dubs the ingredient a miracle worker for all skin types, especially those experiencing the signs of a weakened skin barrier. How do you know if that's you? If your skin is dehydrated, dull, and lacking radiance, blemished or rough in texture, and is overall lacking the supple bounciness of healthy skin, your barrier might be compromised. "Donkey milk is rich in lactic acid, which we know to be a gentle yet powerful natural purifying and retexturizing agent," she explains.
Dr. Orit Markowitz, a board-certified dermatologist based in New York, adds that donkey milk has been shown to have skin regenerative potential. Says Dr. Markowitz, "This was found when looking at skin fibroblasts, which are found in the dermis layer of our skin. Fibroblasts synthesize collagen and function in building and repairing the structural components of the skin. Based on the research done on how donkey milk signals pathways of skin fibroblasts, it has been shown that donkey milk is useful in wound healing as well as regenerative and aesthetic dermatology."
Donkey Milk Skin Benefits
Dr. Markowitz highlights the fact that donkey milk has anti-inflammatory properties, which makes it useful in the treatment of inflammatory skin diseases such as psoriasis, eczema, and acne. It's also incredibly gentle and soothing, meaning it's ideal for all skin types—including the most sensitive. "The great thing about donkey milk is that even though it works for all skin types, it's especially beneficial for those with acne-prone skin because of the lactic acid," notes Dr. Markowitz. "Lactic acid is considered an exfoliant that speeds up cell turnover by stimulating cell renewal." Phillippou agrees, adding that the essential fatty acids found in donkey milk can help regulate oil production in those with acne-prone skin.
Donkey milk is also a top contender when it comes to the realm of anti-aging skincare ingredients. Phillippou says that it's rich in ingredients long known as "body builders," including amino acids, vitamin C, and calcium. Says Phillippou, "Amino acids are the building blocks of peptides and proteins that are structural skin elements. Proteins like collagen and elastin are the most powerful anti-aging elements in our skin. Combine them with antioxidant, free-radical scavenging and radiance-boosting vitamin C and you see why Cleopatra faithfully bathed in donkey milk to preserve her youthful appearance."