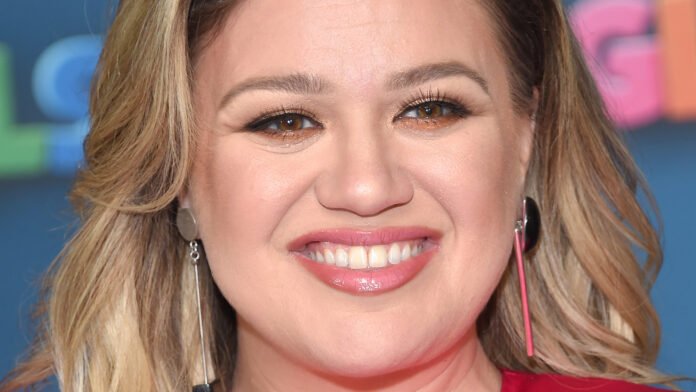 Kelly Clarkson is set to celebrate her 40th birthday in April 2022. Although aging can make some people feel uncomfortable, Clarkson says she's embracing it with open arms. The "Since You've Been Gone" singer told People that she's not worried about being 40, and proudly stated that her life gets better with each passing year. "I'm really excited," she admitted. "Everything's in a good place now."
Clarkson is so happy to be turning 40 that she's even thinking about celebrating in a big way with her close friends. "The Voice" coach confessed that she may want to take a trip somewhere like Cabo San Lucas over the summer to officially mark the milestone birthday. Meanwhile, the talk show host has been open about aging in the past, previously declaring that she'll never get botox or get work done on her face (via Today).
"I'm gonna look like a total Shar-Pei, like a dog," Clarkson said during an interview on Mayim Bialik's "Breakdown" podcast. "I'm gonna have every wrinkle in the world on my face. It has nothing to do with me being better than somebody that gets [work done on] their face. I'm afraid of stuff called botulinum toxin."
It appears that Clarkson has a great outlook about aging and is happy to start the next chapter in her incredible life.