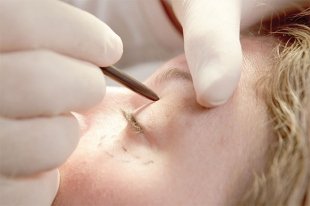 15 Mar 2022
  |   05:30am IST
Helping you look good
Renowned aesthetic plastic surgeons from all over the world will be present in Goa for the next five days as they discuss trends in the field

Team Café
The 17th National
Conference of the Indian Association of Aesthetic Plastic Surgeons (IAAPS) will
commence today in and will continue till March 20th. This is one of the largest
gatherings of Plastic Surgeons specialising in Aesthetic Surgery in Asia with
more than 400 attending the Conference. In the meeting, the latest techniques
and technologies will be discussed. Hands on Workshops have been arranged to
introduce newer methods and materials to the delegates. Renowned faculty from
around the world, including Argentina, Brazil, Spain, Holland, UAE and the top Plastic
Surgeons from India are here to teach and interact with the delegates. Most
major companies from around the world and India will also be displaying their
latest products in the trade exhibition.
Dr. Yuri Dias Amborcar,
Professor in Plastic Surgery at GMC said there were two fields in plastic
surgery and this stream was focused on improving the aesthetic appeal of the
person. Speaking about the popularity of the field in Goa, he said he would not
be able to provide a definitive picture but said they conducted all the
procedures popular in aesthetic plastic surgery but since people were a bit
reluctant to come to the public sector. The private sector he said had separate
sections for locals and medical tourists which ensured confidentiality. When asked about the age
group of clients, he said the younger patients usually came over after bowing
to peer pressure while the older patient was driven by personal satisfaction. IAAPS is the only
organization representing qualified Aesthetic Plastic Surgeons practising
Aesthetic Surgery in India. It is the fastest growing association of doctors.
It's mandate is both towards its doctor members, to update them about the
latest in the subject and also patient advocacy and safety. IAAPS endeavours to
educate the public about cosmetic surgery procedures through its website,
social media campaigns and outreach programs. It's office bearers are also
mindful of the unqualified practitioners who practice this art, hoodwinking the
laws of the land and putting patients at risk. For this there is an urgent need
to educate society, to check the credentials of the treating doctor, ensuring
he or she is a qualified Plastic Surgeon. Public awareness about
Cosmetic Surgery has increased significantly in recent years. IAAPS wants to
ensure patients safety and best patient care. Dr Sandeep Sharma, an
internationally renowned plastic surgeon from Baroda, is the current President
of the Indian Association of Aesthetic Plastic Surgeons (IAAPS). In addition to
delivering lectures as guest faculty in international conferences, he has also
represented India in deliberations regarding Regional Cooperation.It has been our goal to make India's
position more prominent in the world aesthetic plastic surgery map. So in
addition to skill and service, we have to be more competitive in the global
market to attract medical tourism. Which other state can understand this better
than Goa!! Appropriate government support and backing makes a big difference in
getting ahead. The National Secretary of IAAPS is Dr Rajat Gupta from Delhi.