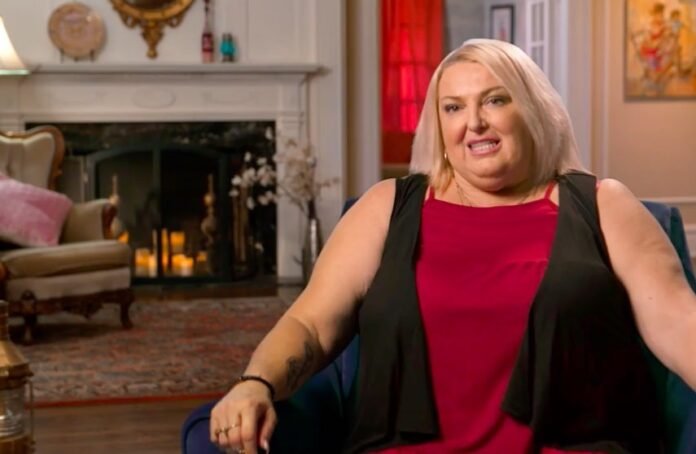 If you have watched Angela on 90 Day Fiance: Happily Ever After, it's pretty clear that she wasn't satisfied with the overall looks. But instead of sitting around and bickering about it, she decided to loosen the purse strings and achieve the body and overall look she wanted! The reality TV star achieved a drastic body transformation, thanks to bariatric surgery. She also paid a hefty sum for getting fillers and Botox. Here is the potential cost breakdown for all the expenses involved. Let's take a detailed look.
Angela Amazes Fans With Stunning Looks
Even though Michael wasn't on board with that, Angela decided to undergo weight loss surgery for shedding that nasty extra weight. During the quarantine, when they were staying home, she was unhappy that she gained 20 extra pounds. Understanding that obesity increases health risks, Angela wanted to eliminate the extra fat.
The duration of bariatric surgery is around 2 to 3 hours. A two-three days hospital stay is also necessary for the patients. Full recovery takes somewhere around two weeks. Considering she resides in Georgia, the approximate total expenses could have been somewhere around $15,497, as reported by Screenrant. 
90 Day Fiance: Happily Ever After, Angela Reportedly Spends $3000 On Fillers and Botox
During the process of sprucing herself up, Angela spent $3000 on fillers and Botox. In Touch
revealed that the reality TV star drove for 4 hours and saw Dr. Wright Jones. She allegedly spent $3000 on fillers and Botox to look younger. Dr. Wright also has a good reputation which decreases Angela's chances of having a duck-like look after her surgery. Most fans have called out Deavan and Larissa for flaunting a plastic or fake appearance. But when it comes to Angela, the audience has been surprisingly supportive and stunned with her good looks.
Fans saw Angela indulging herself in body enhancements before. When 90 Day Fiance: Before the 90 Days was going on, the reality TV star admitted that she wanted to look a bit younger. Since she is older than Michael, Angela wanted to look closer to his age. Even though when we saw Angela get the procedure and it looked painful, the 90 Day Fiance: Happily Ever After star finds it worth it.
What do you think about Angela spending such a massive amount on body enhancements? How do you think she looks after transforming her face and body? Will Michael be okay with it after he meets her in person? After all, he was against his wife undergoing such an invasive surgery earlier. Let us know your opinion in the comments below.